Whisper becomes first dog to skydive off Eiger mountain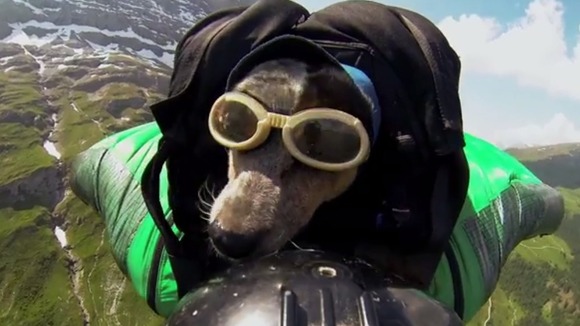 A dog called Whisper has become the first canine in history to BASE jump from the Eiger mountain.
Dressed in a wingsuit, skydiver Dean Potter threw himself from the 13,020ft Swiss mountain with a camera attached to the back of his helmet, capturing the dog's reactions to the extreme sport, all the way to the ground.
While the majority of YouTube users have said Whisper enjoyed the experience, others have said the canine was clearly frightened throughout:
This is animal abuse. That dog is clearly terrified the entire time and is jumping and crying at the end because it literally thought it was going to die.

A dog cannot understanding that what they are doing is recreational. This is not okay.
– YouTube user Jordyn Fisher

The small Australian cattle dog Whisper, who wore goggles and a small blue hat during the skydive, was relatively calm during the jump.

More: Skydiver rescued mid-air after being knocked unconscious in freak accident

Wingsuit flying is an extreme sport, where the jumper flies through the air using a special suit, which adds surface area to the human body to enable a significant increase in lift.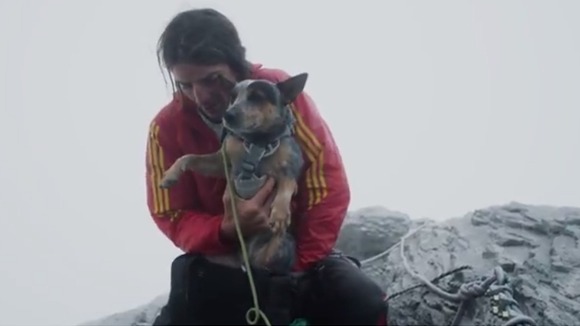 The RSPCA commented on the skydive, telling the MailOnline:
Although both the dog and owner land safely, being strapped to a person's back and dropped by parachute is likely to be a cause of significant stress and fear for the dog.
– RSPCA spokesperson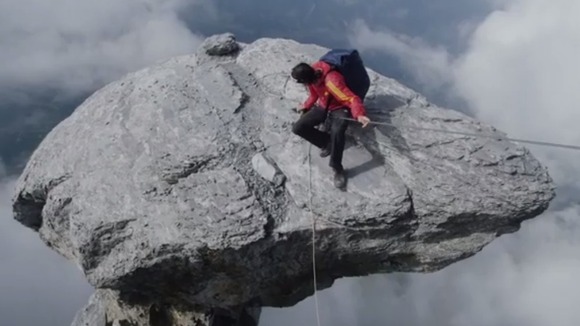 Potters' dog seems overjoyed when they land, greeting a woman and licking her face - but the internet is still undecided.