British Council releases revealing glimpses of wartime Britain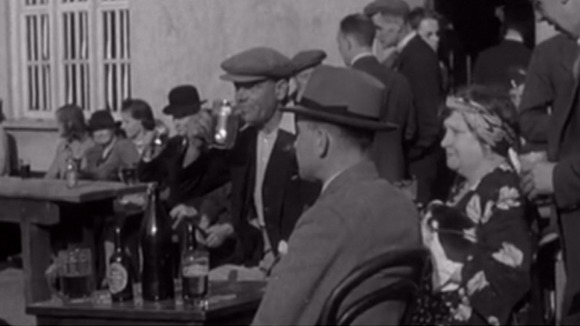 The British Council has released online archive footage of documentaries and newsreels it commissioned to showcase the idea of "Britain and Britishness" all over the world.
The footage, which took over two years to digitize, can all be viewed online here.
Most telling, perhaps, are the propaganda films made around the Second World War, where the war effort is displayed in all its patriotic glory.
Idealistic and somewhat staged, they nevertheless reveal a lot about life for people in Britain during those dramatic days. Marta Fairlie reports.
British Council film director Briony Handson said:
These films give us one last glimpse into a Britain that's different and familiar in equal measure.
Some things like air raid shelters in London's parks and a Sheffield dominated by the steel industry are things of the past – but there are also trips to the pub, police dramas and, of course, a lot of tea."
Included in the archive are documentaries entitled War Comes to London and These Children are Safe.
The British Council has also launched a competition for filmmakers to re-edit the footage, to tell a story about Britain now.