Boyfriend treks North Pole to win girlfriend's hand in marriage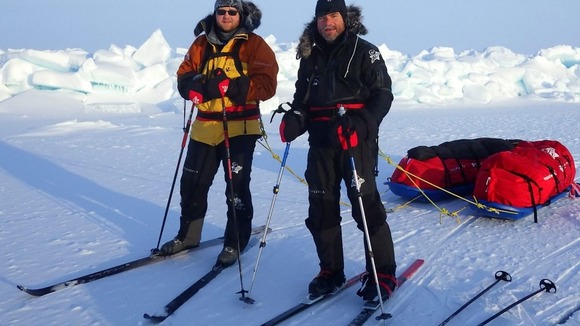 A man from Worcestershire proved his love for his future wife by completing the most extreme of requests from her father - trekking to the North Pole.
28-year-old Jake Thompson met girlfriend Hannah Bennett at school eight years ago, and last Christmas he felt it was the right time to pop the question, so he approached her father Steve Bennett for his permission.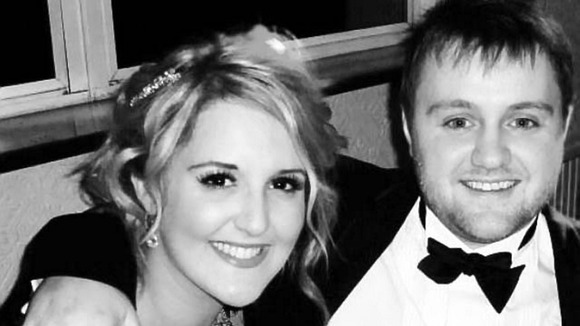 But Jake got more than he bargained for when he was told he would only be granted permission if he accompanied Steve on a charity trek to the North Pole. Jake was initially shocked by the request.
Hannah and I have been together for eight years so I didn't think there would be any objection from Steve.
– Jake Thompson

After his initial panic, he agreed to the condition as it would be a "great story" for their future children.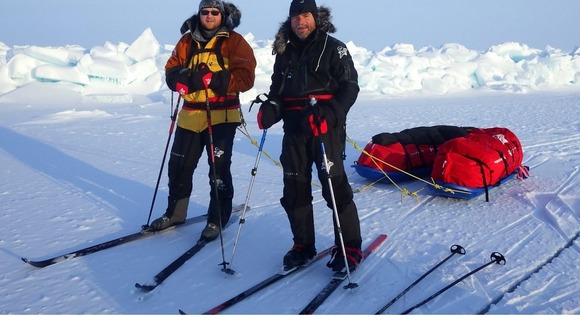 Determined Jake last month took part in a 10 day trek which saw him walk, ski and sledge to the North Pole with his future father-in-law in temperatures of -50 degrees.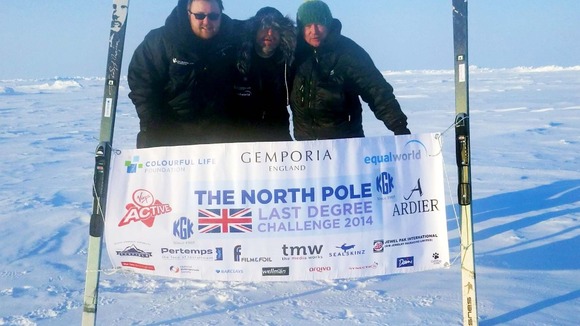 Alan Chambers, the first Briton to ever complete the daunting task, guided the pair and two other members, helping them successfully navigate their 100kg sledges through the moving ice of the Arctic Circle.
Steve said the task was a "perfect opportunity" for Jake to show his love for his daughter.
This seemed to be the perfect opportunity for Jake to prove his commitment to marrying my daughter. But on a serious note, it's a great challenge for a great cause.

I needed someone I can rely on during those dark and difficult moments and Jake proved to be the man to accompany me.
– Steve Bennett

The team managed to raise £30,000 for the Colourful Life Foundation and National Osteoporosis Society.