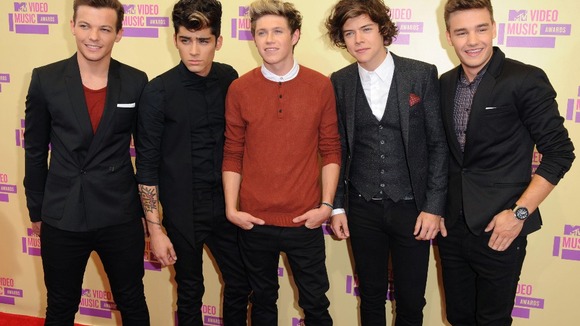 Liam Payne has apologised on behalf of his One Direction bandmates after two of the singers were caught on video appearing to be smoking marijuana earlier this week.
In a statement posted on his Twitter page, the One Direction star confessed that the group have gone sideways.
Published on the Daily Mail website, the video, apparently filmed by singer Louis Tomlinson, shows him passing the rolled-up cigarette to bandmate Zayn Malik, 21.
We all have a lot of growing up to do in an extreme circumstance I'm not making excuse but it's fact we are gunna fall short somewhere
I love my boys and maybe things have gone a little sideways I apologise for that.We are only in our 20's we all do stupid things at this age
Hopefully we stand the test of time an get it right in the end I don't take this for granted and im extremely grateful to be here doing this
Thank you to everyone who has stuck with us through this just know that we love you guys for it and it means the world
Lawyers for the band threatened legal action against the Mail Online after the publication of what they said was a "stolen" video. The Mail website has been accused of breaching the privacy and copyright of band members Tomlinson and Malik. A notice sent by Lee and Thompson LLP to news organisations said:
This video is a private 'home' video (filmed in a private vehicle) which has been stolen and the copyright in which is owned by our client Louis Tomlinson.

Any publication of the video is unauthorised and unlawful and legal steps are being taken against the parties involved.
Tickets were being offloaded for as low as £15, more than half their face value, which Viagogo said follows a similar pattern after other pop acts made negative headlines.