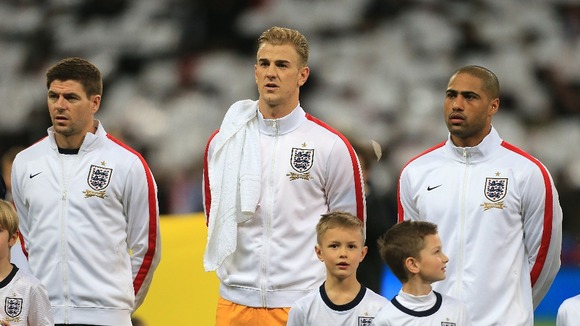 England manager Roy Hodgson said his players will sing the national anthem loud and proud before matches at the World Cup in Brazil this summer.
Hodgson urged his 23-man squad to deliver a rousing version of 'God Save the Queen' before every match at the tournament.
You very rarely play an international match against opponents and they haven't got their hands on their hearts and singing their anthem as loud as they can, and we've made a decision that that's what we're going to do too, because we are proud, we are happy to be wearing that England shirt.
– Roy Hodgson

The England squad flew to Miami yesterday to begin their preparations for the World Cup.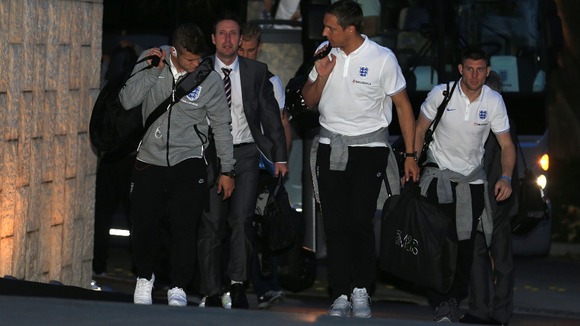 Roy Hodgson's side will play two friendly games in the US - the first against Ecuador and the second Honduras - before their game against Italy in Manaus on June 14.
The England manager said it was "an obvious" decision to get the players singing the national anthem in Brazil.
We have been doing it for two years. We are proud to be England players and, in my case, England manager, so when the national anthem comes up it's an obvious one for me that we sing it.
– Roy Hodgson

Given that Hodgson's 23-man World Cup squad contains 12 players who were not part of Euro 2012, the England boss will issue a reminder to his party for Brazil that they must sing the song this summer.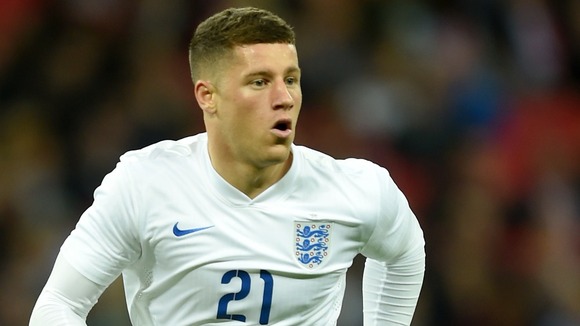 Perhaps we need to remind them as the squad has changed so much. I hope they will.

I think we're great until the second verse comes along because we don't really know that.
– Roy Hodgson

Hodgson said the nine hour journey from Luton airport to Miami was "very good", when asked by assembled media at the Mandarin Oriental hotel in the Brickell Key area of the Florida city.

However, the squad's departure was overshadowed by a stunt by comedian Simon Brodkin - best known for his performance as Lee Nelson in two BBC comedy series.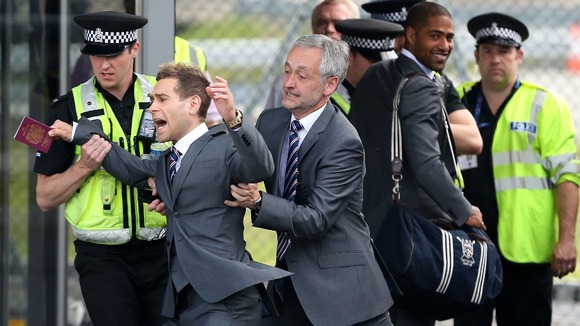 The comedian, who was dressed in the same suit as the England players, was seen attempting to mingle with the squad after they got off the team bus before boarding the plane.
Security and police quickly spotted Brodkin and he was led away. The comedian was spoken to by a police officer before leaving the area.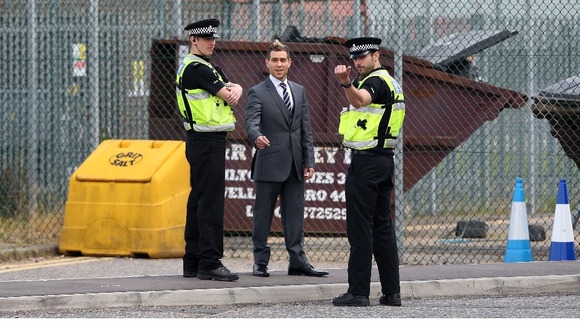 He later tweeted: "Gutted Roy wouldn't let me on the plane to Brazil. I don't know what to tell the Malaysian betting syndicate now..."
With Roy Hodgson saying the players "don't really know the second verse" of the national anthem, how well do you know the lyrics to 'God Save the Queen'?
1. God save our gracious Queen

Long live our noble Queen

God save the Queen

Send her victorious

Happy and glorious

Long to reign over us

God save the Queen

2. O Lord our God arise

Scatter her enemies

And make them fall

Confound their politics

Frustrate their knavish tricks

On Thee our hopes we fix

God save us all

3. Thy choicest gifts in store

On her be pleased to pour

Long may she reign

May she defend our laws

And ever give us cause

To sing with heart and voice

God save the Queen

4. Not in this land alone

But be God's mercies known

From shore to shore

Lord make the nations see

That men should brothers be

And form one family

The wide world over

5. From every latent foe

From the assassins blow

God save the Queen

O'er her thine arm extend

For Britain's sake defend

Our mother, prince, and friend

God save the Queen