Syrians in rebel held areas across the country have dismissed today's elections as a sham and a farce, and are taking the opportunity to pay tribute to their dead.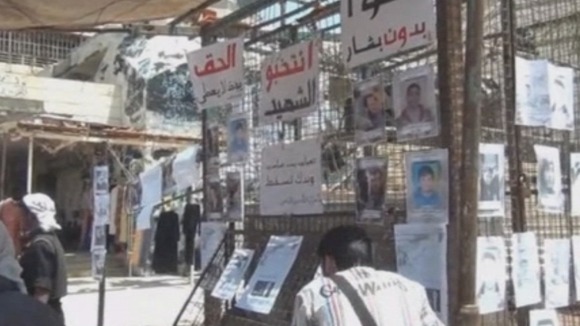 President Bashar al-Assad is widely expected to win a third seven year term in office today, after the first multi-candidate elections in Syria for 50 years.
Read: Assad win expected as Syrians vote amid tight security
As he voted, flanked by supporters and his wife Asma in upscale Damascus, his forces were on the offensive across the country.
Those living in rebel strongholds enduring yet more shelling, as inside government controlled areas, people went to vote in polls dismissed as a sham and a farce.
Video report by Diplomatic Correspondent John Ray.
ITV News has obtained footage from inside two rebel held areas where mock elections were staged; the northeastern suburb of Damascus, Ghouta, and Zamalka, the site of the chemical attack last August.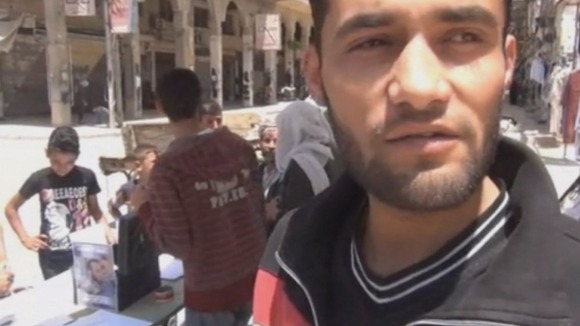 In Ghouta, a young man said it was impossible to call what was happening today an election.
These cannot be called elections. This is a farce. After all the people he killed, after all the destruction he caused, thousands of children dead. Who can vote for a criminal with blood on his hands?!
This echoes the United States, who said the vote was a "parody of democracy".
Read: Syrians go to the polls in elections denounced by the West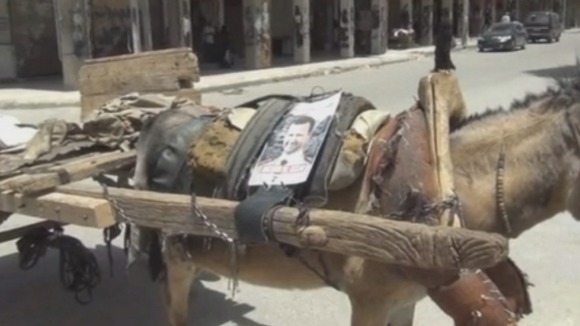 Syria's two main opposition parties labelled the elections "blood elections", and are boycotting the vote.
Many people inside rebel areas are holding mock elections, spoiling their imagined vote by writing down the names of their dead loved ones, friends and others who have died in the three year conflict. At one such gathering, the cry went up:
Vote for a martyr, any martyr.

The martyrs are our presidents.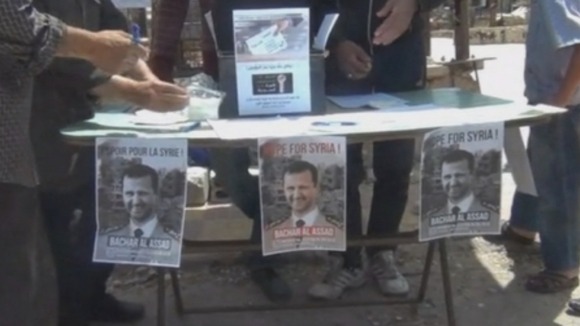 Syria's bloody civil war has killed more than 160,000 people, the United Nations said, around a third of whom are civilians.
*More: Civilians 'treated like pawns' in deadly Syrian conflict *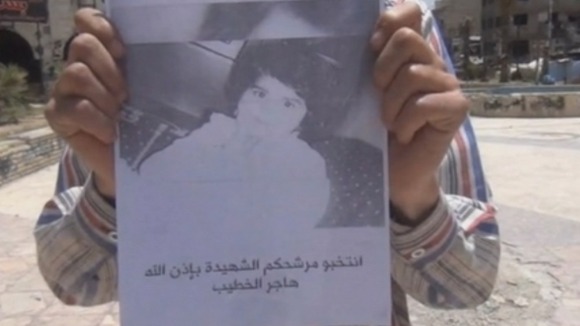 Others see any involvement in the process as complicit with Assad's regime.
The Syrian people have named these elections "The blood elections" because everyone who elects this man is taking part in the spilling of blood in Syria.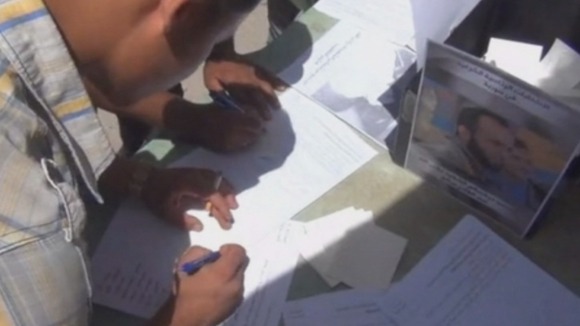 In Zamalka voters said they could not stomach voting even if there was the opportunity to do so, when they could not afford to eat.
Read: Independent images of alleged chemical attack in Syria emerge
One man, who lost 26 members of his family, including his son, said the food he now eats was what he fed his animals, before the uprising and conflict broke out.
The world is watching us like if we were in a zoo, we can't find anything here.

How can we vote in this situation? Who am I going to elect?

The one who denied me the bread? Do they want me to re-elect the one who made me eat this loaf of bread?

I lost my son and 26 other of my family in the chemical attack and in shelling.
For Um Khaldoun, who lost her son in last year's chemical attack last August and her daughter in a mortar attack three days ago, the elections mean nothing.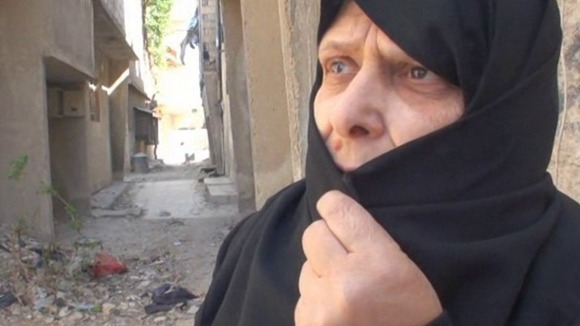 The 62-year-old mother said she had lost all hope:
I don't care about the elections or about the next president or even about the opposition and the regime.

I only need to be able to find the food my family need and other things we need.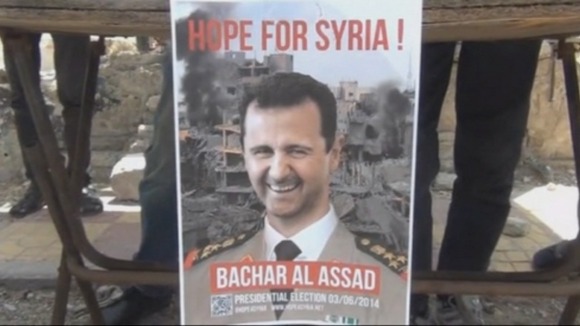 Read More: UN confirms sarin gas attack while more die in Syria