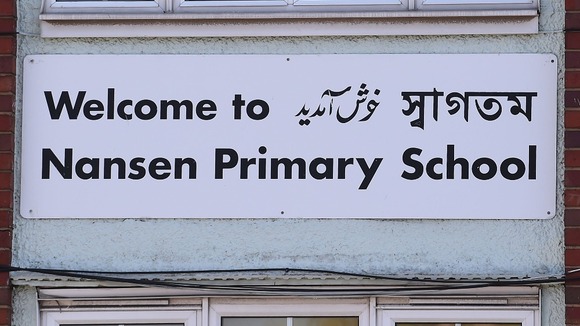 Three schools in Birmingham due to be put into special measures amid allegations of failures to safeguard children from the threats of extremism were previously praised by Ofsted.
Special measures means the Department of Education will step in and replace governors and senior members of staff, if deemed necessary.
The educational rating of two of the schools was deemed outstanding by inspectors, as recently as last year in the case of Oldknow Academy.
Nansen School
Nansen primary school was graded between good and satisfactory in its last Ofsted report, in November 2010, ITV News understands.
Some of the comments from Ofsted at the time highlighted the strong links to local neighbourhoods, as well as global links to a school in Pakistan.
There are strong links with local neighbourhood groups, businesses and the

mosque, and plenty of extended links nationally and globally to enhance pupils'

understanding of different cultures, for example, with a school in Pakistan.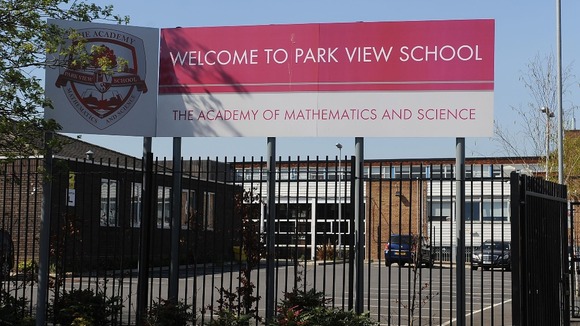 Park View School
Park View was rated outstanding in its most recent inspection in January 2012 and warmly praised by Ofsted.
Academic results at the school were well above the national average, all the more impressive considering the catchment area is Alum Rock, a deprived area inside Birmingham where 70% of children are eligible for free school meals. Among the comments from inspectors:
Students make excellent progress in their spiritual, moral, social and cultural

development.

There is a wide range of opportunities for spiritual development, for

example, through the well attended voluntary Friday prayers meeting.

Assemblies and tutorials promote a very strong sense of pride in the school community. This contributes very well to students' keen understanding of their rights and responsibilities, and they are profoundly aware of how their actions can affect others.
Oldknow Academy
Oldknow Academy was rated outstanding by Ofsted inspectors in January last year. Among the many things the partly state funded academy was praised for was the specialist Arabic instruction it provided.
The academy is constantly seeking ways to improve the range and quality of the subjects and topics taught. All pupils are taught Arabic by specialist teachers.
The way in which the academy respects different faiths and cultures, for example, by ensuring there are separate changing rooms and single-sex physical education lessons, is greatly appreciated by parents and the wider community.
Ofsted also praises the use of pupil premium funding (when a school receives extra money to raise the attainment of its poorest students) to pay for a number of cultural trips, including some to Saudi Arabia.
Funding is also used to subsidise uniforms, trips and even large-scale trips, such as the ones to Saudi Arabia, to ensure that any pupil is able to participate.
Read more: Ofsted criticises Birmingham Council in school reports