Calls to ban Metallica from Glastonbury over bear-hunting show
Animal lovers are calling for heavy metal rock band Metallica, to be banned from the Glastonbury lineup this year, after it emerged front man James Hetfield will narrate a TV series about hunting bears.
Hetfield who is a keen hunter and member of America's National Rifle Association, is set to narrate an eight-part TV series called The Hunt, which follows a group of marksmen shooting bears in Alaska.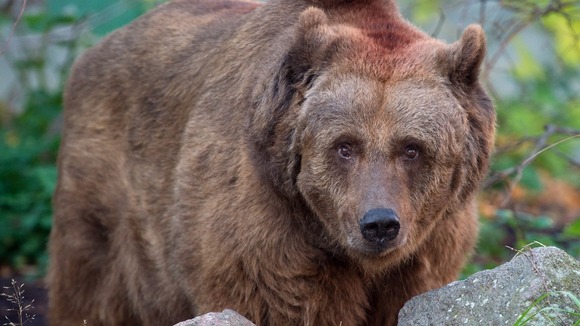 Hetfield's decision to narrate the show has caused outrage on social media from animal rights campaigners.
A Facebook page set up against the performance has said that Metallica, who are set to perform at Glastonbury on the 28th June, are "incompatible" with the ideals of the popular festival.
The page, which has now received over 30,000 likes, states:
Metallica's lead singer James Hetfield was a big game hunter and is a big game hunt promoter.

This is incompatible with Glastonbury Festivals ideals.

This is a cruel and abhorrent thing to do.

Killing animals for food is one thing. But killing for so called sport is wrong.
– RemoveMetallica/Facebook

Another petition also started online has nearly 15,000 likes:

Kynna Echoes has posted on the site: "Justice for all. You kill yourself with your own words James Hetfield."

Lisa B added: "Not in the spirit of peace-loving Glastonbury."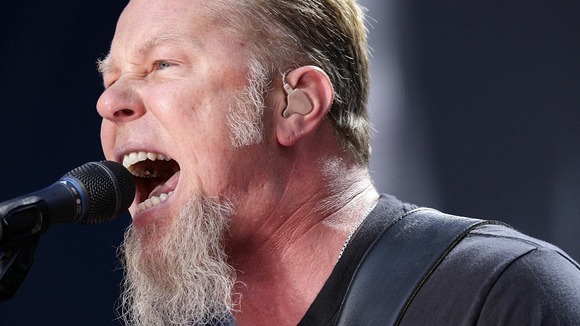 I hope Metallica get banned from playing Glastonbury.. Murderers shouldn't be allowed to play gigs. #Hetfieldsucks
More: China approves 10-year jail terms for eating rare animals
A spokesperson for the Facebook group said the campaign is not personally against the singer but his support of big game hunting.
A statement on the Facebook page reads:
This is not hunting for the table, for food or survival.

Often the animal is wounded and is put through a great deal of pain that they may or may not survive. Animals that have been wounded are far more dangerous than healthy ones.

I would like to add that this is not particularly against Metallica, I would do the same if any other band found itself in the same position.

It is also a great opportunity for them to stand up for a cause and make a statement against big game hunting.
– RemoveMetallica/Facebook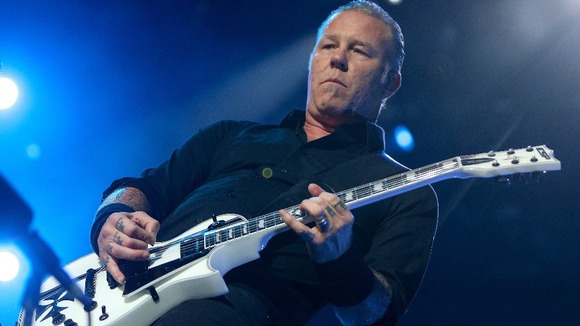 But not all Glastonbury fans think Metallica's view on hunting should determine whether they are allowed to play.
One fan said:
Hunting is sad but true, and to some nothing else matters.

But dragging up one band member's personal activities outside the group is just fuel for those who didn't want Metallica to play the festival at all.

People should just turn the page and let them perform.
– Glastonbury regular Tom McLenachan