Monty Python unveil 'unofficial' England World Cup anthem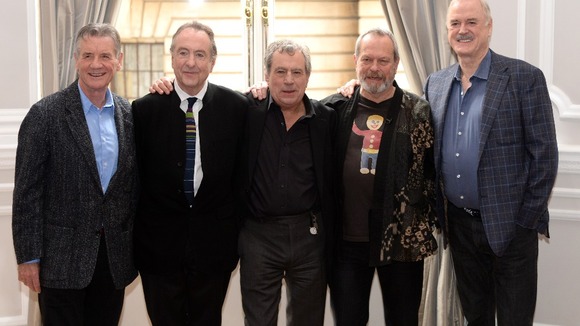 The stars of Monty Python have released a re-jigged version of their famous Always Look on the Bright Side of Life - with a fresh verse especially for the England football team.
Eric Idle penned the new lyrics ahead of the World Cup and the troupe have dubbed it the Three Lions' "unofficial" anthem for Brazil.
Idle originally wrote the song for the final sequence of the Python film The Life of Brian, released in 1979, but has become a popular singalong at sporting events and even featured in the London 2012 opening ceremony.
Read: Gary Barlow and Gary Lineker unveil England World Cup song
The new verse - which isn't quite as optimistic as Roy Hodgson might hope - goes as follows:
When you're in The World Cup/And all your hopes are up/And everybody wants their team to win.

Then they go and let you down/And come slinking back to town/It's time for this daft song to begin.
The updated version of the song - which comes ahead of their 10 reunion shows at London's O2 Arena next month - is released today.
Read: England players 'will sing national anthem loud and proud'