Eight-year-old Claudia Burkill beats rare cancer in 'world first'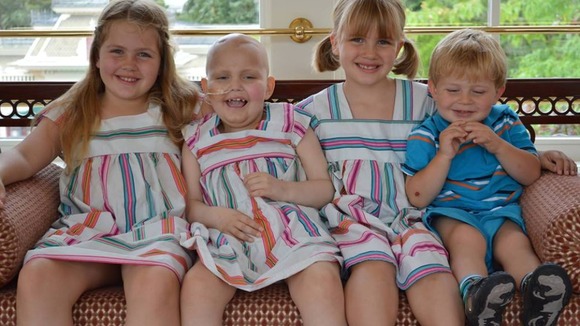 The family of an eight-year-old girl who was given weeks to live are celebrating after the "miracle" news that she has overcome an inoperable brain tumour.
Claudia Burkill, was diagnosed with Metastatic PineoBlastoma - an incredibly rare and aggressive form of cancer with no known cure - in 2011.
On various occasions, Claudia's family were told she only had days to live. Yet that prognosis was completely reversed this week after she was put through an experimental treatment known as The Milan Protocol.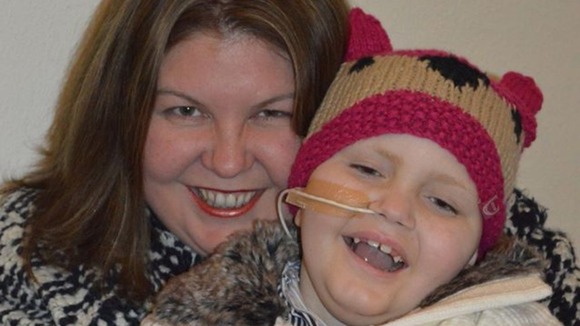 After receiving the results of her latest MRI scan by phone on Saturday night, Claudia's mother Andrea posted the following message on a Facebook page set up for her daughter:
I will keep this incredibly brief as I am finding it impossible to concentrate, impossible to focus and in truth to breathe and not just scream myself into a senseless fit. I will try and get online tomorrow and write a full explanation to the very best of my limited medical knowledge but.....

CLAUDIA IS CLEAR.....CLAUDIA IS CANCER FREE.

CLAUDIA IS NO LONGER CLASSED AS TERMINALLY ILL.

A miracle has happened, it really has.........I just can't stop shaking and I need to sign off. Love to each and every one of you
– Claudia's Cause Facebook page

As of 07/06/14 Claudia is no longer classed as terminal. 695 days before (13/07/12), came the terminal prognosis. http://t.co/dWqZiaCZsU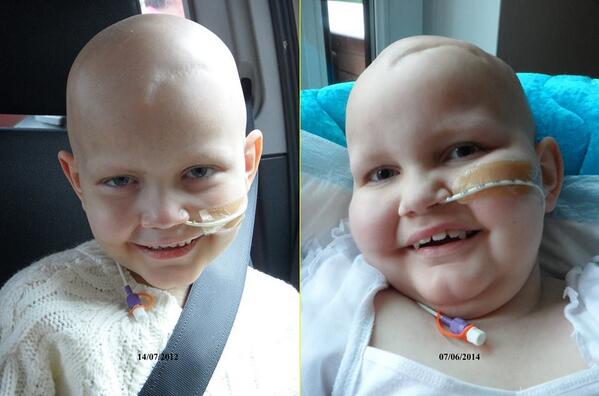 It is thought to have made her the first person in the world to recover from the illness and marks a dramatic moment in a long and painful journey for Claudia and her family.
Shortly after her fifth birthday, she had turned ill following a family holiday. After being told by other medical professionals that Claudia simply had a virus, and then a squint, experts at Queens Medical Centre in Nottingham spotted the tumour at the centre of her brain.
Since then, Claudia has been through seemingly endless treatments and was officially registered as blind last year.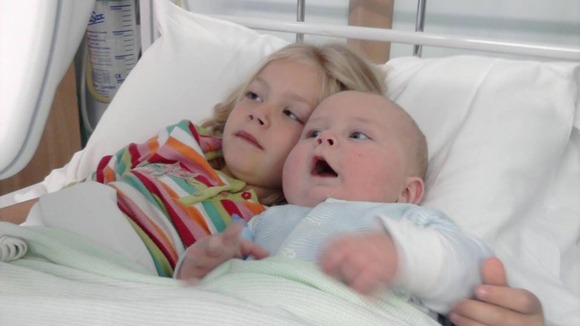 Despite the good news, Claudia has suffered "large amounts" of treatment-related brain damage throughout the process, her family says, with her brain volume now substantially less than is normal for an eight-year-old.
Nonetheless, as her family's emotional Facebook post shows, the knowledge that Claudia is set to survive is reason for them to believe themselves "the luckiest people in the world".
Today is the very first day in a very long time that I can look into the eyes of our four stunning children and 'know' that I don't have to plan the funeral of one of them in the very near future.

Today, is our first day of freedom, a freedom so far lost and forgotten, the mere joy of being alive today far surpasses any other single day in my life so far.
– Claudia's Cause Facebook page