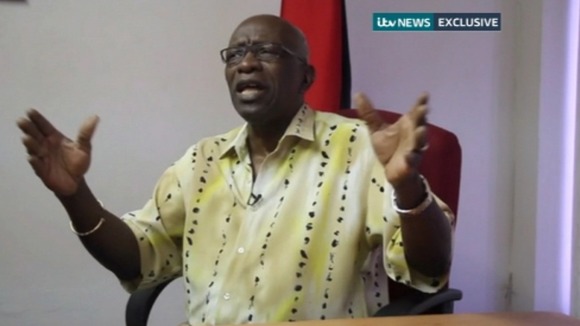 Former Fifa vice-president Jack Warner has told ITV News the current president of Fifa, Sepp Blatter, should step down and the global governing body of football will "never change" under his leadership.
Former Fifa's vice president Warner's remarks come after Sepp Blatter yesterday said that Qatar corruption allegations were driven by racism and discrimination by Fifa's crtitics.
Mr Blatter also accused the British media of racism at Asian Football Confederation's pre-World Cup gathering in São Paulo.
In an exclusive interview with ITV News, former Fifa vice president Warner questioned whether Sepp Blatter is the right man to lead football's governing body.
If Blatter had one modicum of decency he wouldn't even be at Fifa still.

I have been with Fifa for 30 years... I am still the longest serving elected officer of Fifa, and under Mr Blatter? I am saying to you under Mr Blatter Fifa will never change.
More: Fifa: Partners have '100% confidence' in investigation