Youngest baby to be fitted with a Berlin heart valve dies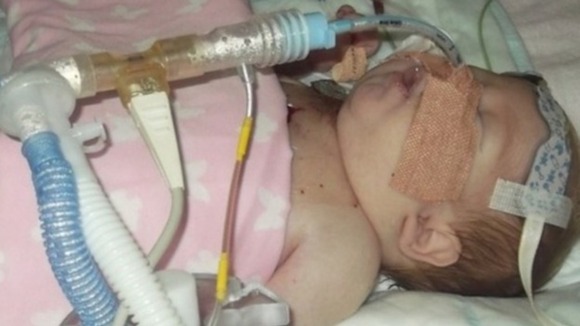 The youngest baby in the world to be fitted with an artificial heart - the Berlin heart device - died in hospital in Newcastle last night.
Tiarna Middleton was born on May 22 with an extremely rare heart condition. She was fitted with a Berlin heart device just last Wednesday in an attempt to keep her alive until a heart transplant could be found.
It is believed she suffered complications from the nine-hour operation. Her parents Sharney Gray and Gary Middleton were with her when she died.
A Berlin heart device is a air driven pump especially for children whose hearts are not strong enough to pump blood around their bodies. It works by pumping the main pumping chamber of the child's own heart.
Read: Baby is youngest in the world to have Berlin heart
Last week doctors and her family launched an urgent Europe-wide appeal to find a new heart for her.
Today friends of her mother offered their condolences on social media.