Choirmaster wakes from coma after wife plays music from Pinocchio
An internationally acclaimed musical conductor has told how he woke from a coma, after listening to his choir performing hits from the Disney film Pinocchio.
Barry Todd, 64, almost died when he suffered an aortic aneurysm and doctors told his family to prepare for the worst.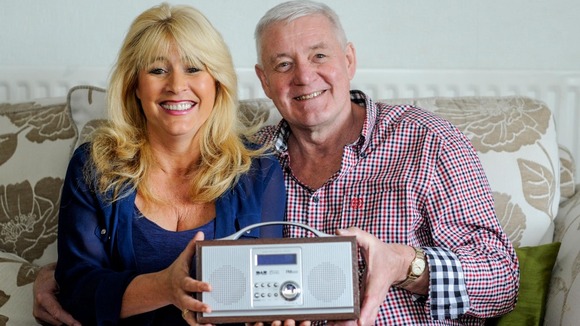 After 10 days, the dad-of-two came round after wife Carol played him CDs of his choir rehearsing for an upcoming concert.
Barry had woken in the night complaining of excruciating back pain.

He was taken straight to Coventry hospital and rushed into theatre.

The doctors told me to get the family together and prepare for the worst. They even asked us if we wanted a priest to come in to read Barry his last rites.
– Barry's wife - Carol.

Carol told how she tried music to keep Barry positive by playing him music:
Something inside me made me sure that if anything was going to get him out of his coma it would be music.
– Carol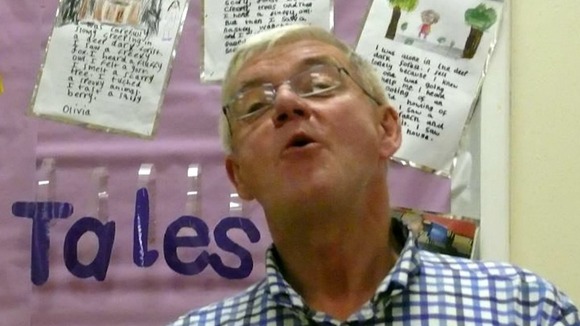 Barry, who had previously worked with stars including Michael Crawford and West End singer David Willetts, said that the whole four months had happened so fast:
One moment I was at home, then I was in an ambulance and the next thing I knew Carol was by my bedside and we were singing Pinocchio's 'Give a Little Whistle' which she'd been playing on a CD player.

I had been unconscious for about a week-and-a-half but they say hearing is the last thing to go.
– Barry

Despite undergoing 12 operations, including having his bowel removed and his left leg amputated, Barry is now returning to the conductor's podium to lead The Midland Voice Choir and Orchestra on June 28.

Barry will lead his 230-strong choir and 35-piece orchestra for two hours as they perform a medley of songs from musical classics such as Les Miserables, Phantom of the Opera and Grease.

Barry also spoke of the healing process that rehearsing for the event gives:
To be able to rehearse the choir is uplifting. The music really helps the healing process.

I am very excited about the concert, it will be challenging conducting from a sitting position because I like to get fully involved but I am looking forward to it.
– Barry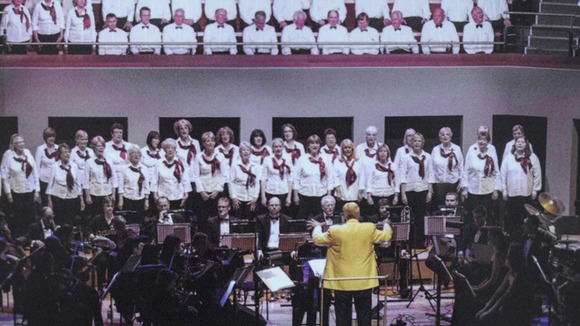 The choir have been wonderful.

The managers of the concert venue have built a ramp for Barry and he will conduct the singers and orchestra from his wheelchair.

He is so determined, music is his life and it will be an emotional concert.
– Carol