Twitter co-founder on future of social media: 'We're just getting started'
by Daniel Bird: ITV News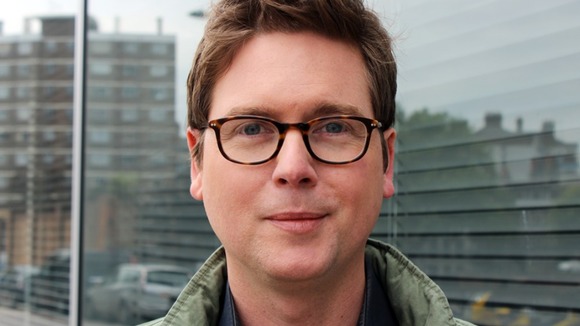 Biz Stone, the co-founder of Twitter, has told ITV News he believes social media sites are "just getting started."
Some online platforms have seen popularity decline in recent months with Facebook down 6% in active usage while Twitter declined by 3%, according to the GlobalWebIndex Social.
Facebook in particular was suggested to have peaked with academics at Princeton University in the US predicting the site could lose 80% of its users by 2017.
However, despite the reported decline, Biz said social media sites were "new in the grand scheme of things" and are attempting to see what does and does not work online.
I think [social media sites] are just getting started. In the grand scheme of things social media is brand new.

We are still feeling out what's appropriate and what's not. You have services like Snapchat that have just emerged and they're trying out [the concept of] what if a picture disappears after a certain amount of seconds. Will that work?

We're also trying to feel out what's appropriate, what should be posted, what shouldn't be posted. It's all very new in the grand scheme of things and we're just seeing where it's going.
Stone added that he would like to see social media sites harness their global reach to create a "more co-operative and collaborative" society.
I hope that the evolution of social media leads to a more co-operative and collaborative humanity.

Again, I come back to the word empathy. This idea that if we can empathise with people half way round the world we may begin to realise that we're not just citizens of a particular city or state or country but citizens of the world.

If we can get to that point then maybe we can start collaborating as such and you can imagine if we collaborated in that capacity we can get things done in a year that would normally take 100 years to accomplish.
Despite Stone's optimism on the power of social media, many users have criticised sites, including Twitter, for their failure in tackling trolling.
Former footballer and pundit Stan Collymore, who has been the victim of online abuse, earlier this year directly accused Twitter of "not doing enough to combat racist, homophobic, sexist [and] hate messages, all of which are illegal in the UK".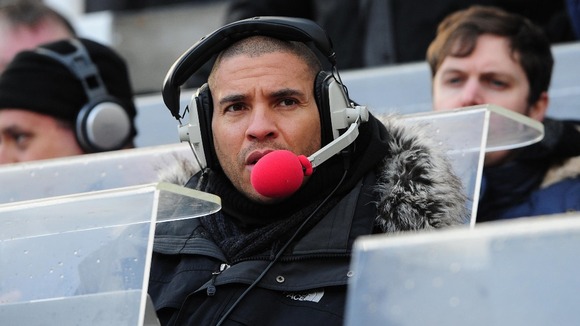 A troll who tweeted about the death of stabbed teacher Ann Maguire was jailed for eight weeks due to the remarks he made on the micro-blogging site.
However, Stone said that despite the negative aspects of social media sites "the good far, far outweighs any bad".
Freedom of speech trumps the more negative aspects because people are fundamentally good.

When you give them the right tools they will prove it to you everyday. People are wired to help and co-operate with one another, it's why we have cities, it's why we have civilisations. The good far, far outweighs any bad.

On any large scale system where you allow people to express themselves freely and communicate openly you're going to have some negative aspect to it but that's far outweighed by the good.
Stone added that he believed the freedom of expression on Twitter had led to "more empathy" across the world.
I think Twitter overall has been a thing for good.

I believe strongly that the open exchange of information makes the world a better place, that the freedom of expression, that the freedom of speech leads to more empathy.

More people are able to place themselves in other people's shoes half way across the world - these are good things.
Biz Stone has a new book out called Things a Little Bird Told Me: Confessions of the Creative Mind.
Q&A with Biz Stone
ITV News asked its Twitter and Facebook followers what questions they would like to ask Stone. After several responses we selected these three questions.
Why is there a restriction on the amount of characters on a Twitter post?
I get that question a lot. It's a technical reason - when we first started Twitter we were building it off text messaging.

We wanted people to send in their tweets via text message and we wanted the whole tweet plus the author's name to fit in one text message.

The international limit for text messages is 160 characters so in order to leave room for both the tweet and the author we decided to standardise on 140 characters.
Why did you decide to make Twitter?
We started a company called Odeo and it wasn't doing too well. Evan Williams, my co-founder at Twitter, suggested that it wasn't going too well and why don't we build something that we feel passionate about.

We [Biz Stone and programmer Jack Dorsey] threw out some ideas with each other and ended up on this concept of updating your status and seeing what your friends were up to without having to ask them.
It is, it is now. It's been my name for my whole life because ever since I was two-years-old when I tried to say my full name which is Christopher Isaac Stone instead of Christopher I said 'Bizober'.

My mum started calling me Biz and then everyone called me Biz and to this day if someone yells Christopher I won't even look around. I don't respond to that name.