School headteacher 'allowed 2 weeks off for World Cup'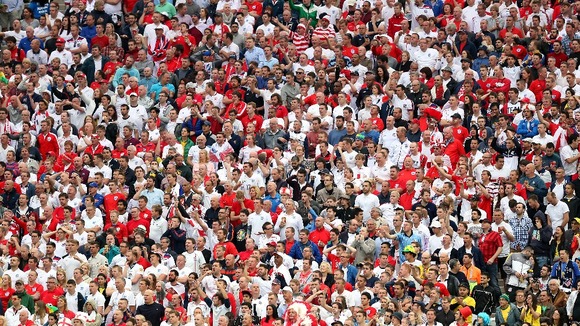 A school has defended its staff leave policies after its headteacher was reportedly granted two weeks off to watch England at the World Cup in Brazil.
Ed McGovern, 55, was granted the unpaid leave for 'personal reasons' despite the fact pupils at Stafford Leys Community Primary in Leicester would be fined if they holidayed during term time, The Sun reported.
The school has defended the decision to grant him leave, saying Mr McGovern, who has worked there for 10 years, had an 'exemplary record' and had never made a request for leave of absence before.
They would not comment on whether he was still in Brazil or when he would be returning to work.
In a statement the school said:
Requests for leave of absence for personal reasons can be made by staff in line with our school policy.

Our leave of absence policy states that the Governors 'will endeavour to facilitate requests for leave' and will wherever possible seek to achieve for our employees a balance between home, work and leisure as part of our commitment to being an employer of choice.
– Stafford Leys Community Primary School.

The school statement continued: "The request was for unpaid leave of absence for personal reasons which has been approved by the governing body after careful consideration.

"We have made provision to ensure that, during the period of this absence, strong cover for leadership of the school is in place and standards of teaching and learning will remain high.

"Our headteacher has led the school with distinction for the past 10 years.

"During that time the school has improved from being judged by Ofsted as having serious weaknesses to our most recent inspection earlier this year which showed that all aspects were at least good.

"His attendance record over this period has been exemplary and he has never previously made a request for leave of absence."