Pope stops car to bless disabled girl at side of road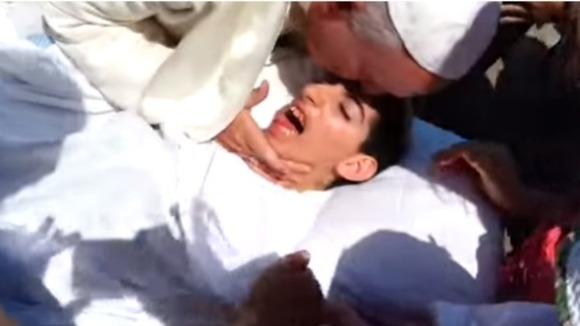 Pope Francis unexpectedly stopped his motorcade in rural Italy this week after spotting a disabled girl at the side of the road.
In a video posted to Facebook, the leader of the Catholic church is seen getting out of a modest car and approaching a group of cheering devotees before saying a prayer in the Calabria region of southern Italy.
Shocked by the Pontiff's appearance, some shouted "Brava Papa Francesco!" (Bravo Pope Francis!) as he kissed the forehead of the disabled girl. He then shook hands with the rest of the group before driving away.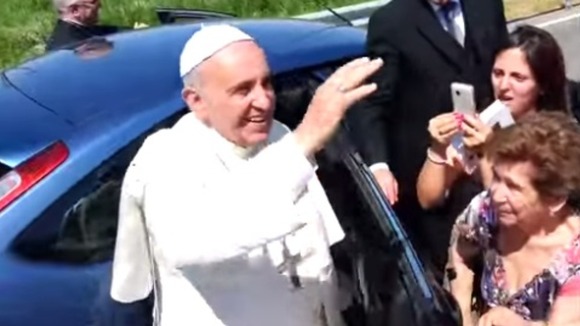 The Pope is currently visiting the south of Italy where he has announced that mobsters will be "ex-communicated" from the Catholic Church as a result of their crimes.