Olympian runs 800m race despite being eight months pregnant
An Olympian and five-time 800-metres national champion decided to defend her athletics crown despite the fact she was eight months pregnant.
Alysia Montano, who is 34 weeks pregnant, lined up alongside seven other competitors at the US Track and Field Championships in Sacramento, California.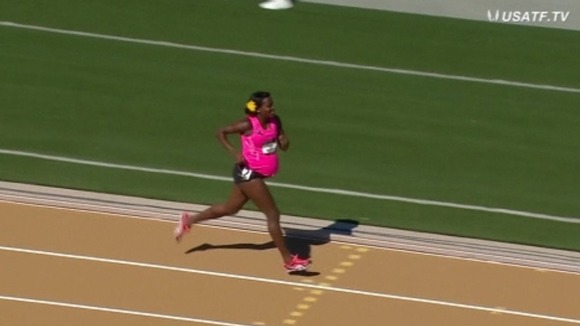 The 28-year-old athlete said she was nervous about continuing training but her medical team assured her it was safe.
Of course, this is my first pregnancy and I had a lot of questions, with my doctor and my midwife and just how to go about it and my midwife and my doctors were so encouraging and I was like, this is something I can do.

They were like, you are a professional runner and your threshold like your lactic levels are going to be completely different from anyone else's and that took away any fear of what the outside world might think about a woman running during pregnancy or exercise in general.
– Alysia Montano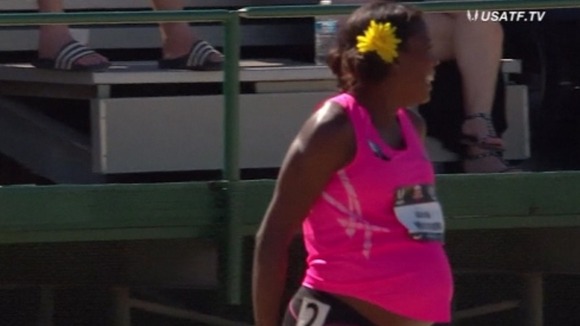 Speaking after the race, Montano said she knew she would not win the competition but wanted to show the world what it is like for a female champion to be pregnant.
We see so many people in different avenues in their life start their families and it looks so different than it does for a professional athlete, and especially for a professional athlete woman.

We've seen Bernard Lagat have two kids and we don't see the other side of it. This is what it looks like for a professional athlete as a woman and still continuing on your career.
– Alysia Montano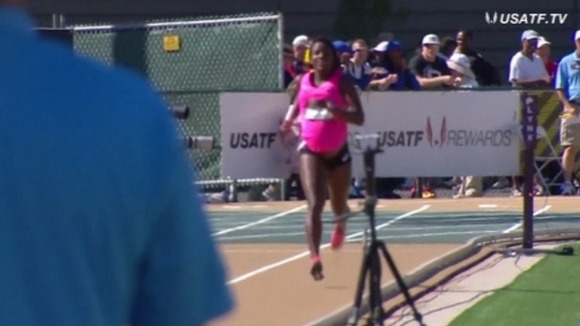 Despite being heavily pregnant, Montano only finished 35 seconds behind her personal best time of 1:57:34 set back in 2010.