How to take the perfect penalty? Go for the top corner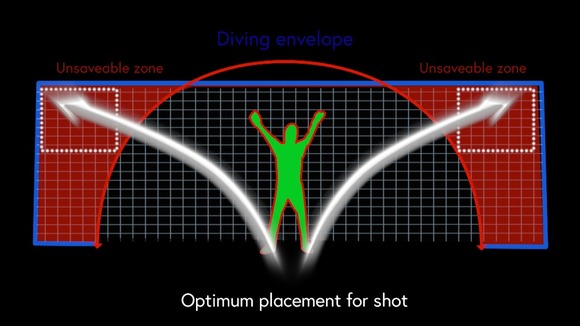 Footballers competing in the latter stages of the World Cup may be interested in the latest research from Bath University, where a scientist says he has worked out how to take the perfect penalty kick.
Dr Ken Bray has pinpointed areas of the net that goalkeepers find much more difficult to reach - or an "unsaveable zone".
Bray says that 80 percent of spot-kicks hitting the zone will go in.
The location of the unsaveable zone will not come as a great surprise to most football fans: Bray identifies it as the top corners and far sides of the net.
Although this information will be useless to England's eliminated players in the next couple of weeks, Bray believes it could help other players at the World Cup. He says:
Our research at Bath shows that goalies have only a finite reach when attempting a save. We call this reach the 'diving envelope'. Strikers can place the ball close to the diving envelope, or even a little inside, with reasonable chances of successes.
– Ken Bray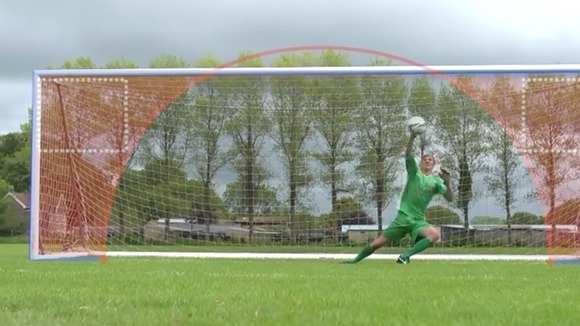 Bray says that shoot-out success is not just about accuracy, but also mental preparation. He also advises that the manager should select the penalty takers, rather than letting players volunteer.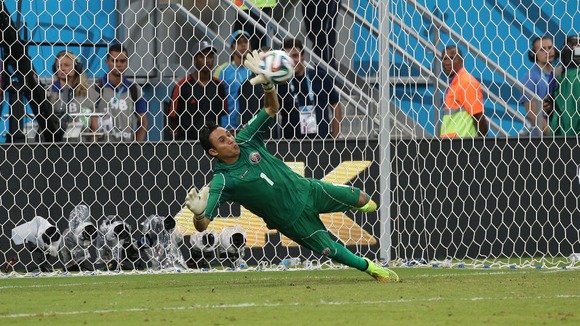 Hapless England fans, whose side has a 17 percent success rate in penalty shoot-outs since losing to West Germany at the 1990 World Cup, may wish that Doctor Bray has passed on all this advice 24 years ago.