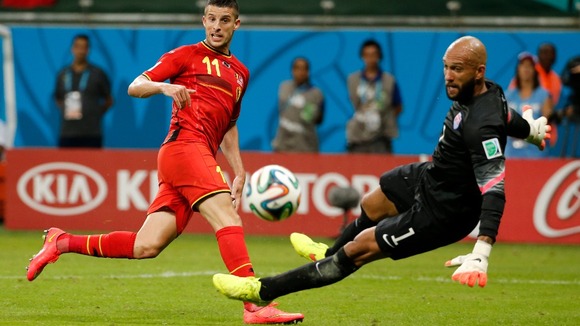 Tim Howard's spectacular goalkeeping performance in the USA's World Cup defeat to Belgium last night - in which he made 16 saves - has made him the most talked about man in the tournament today.
Initial praise for the Everton shot-stopper, such as that proffered by Belgium captain Vincent Kompany and US Vice President Joe Biden, was pretty straightforward.
Proud that our guys, just like our country, never gave up. Tim Howard--most valuable player in the World Cup. #USMNT
But soon afterwards, Howard was named US Secretary of Defence (on Wikipedia):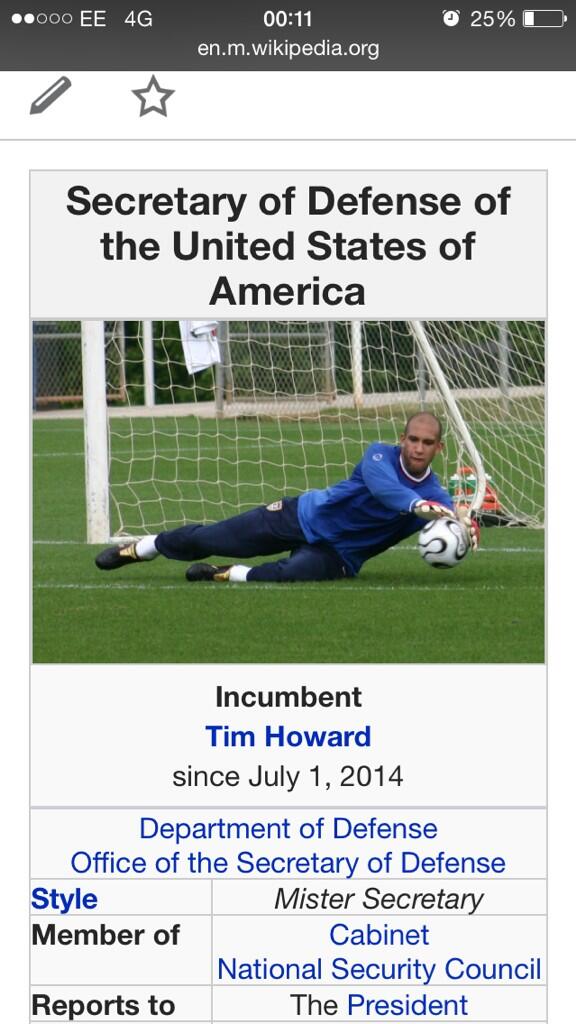 Then the plaudits got even sillier: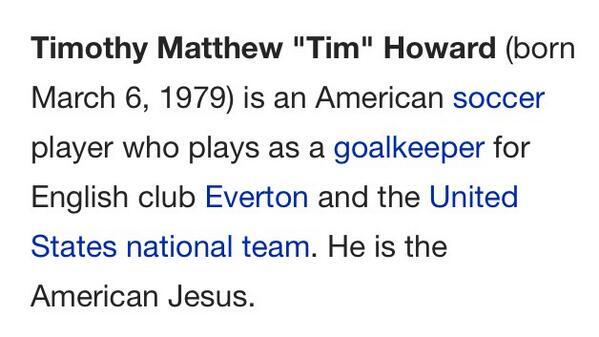 Tim Howard for president.
July 1st is now officially Tim Howard day.
And sillier: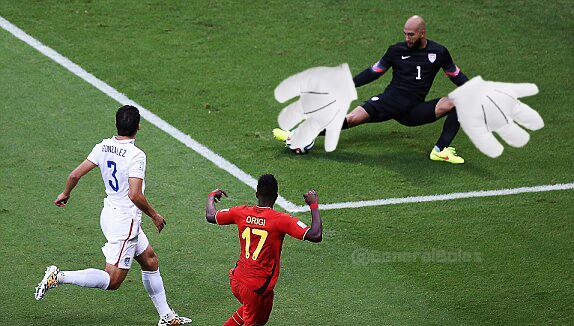 Inevitably, it culminated in #ThingsTimHowardCouldSave: