PM formally recognises plight of nuclear test veterans as compensation campaign steps up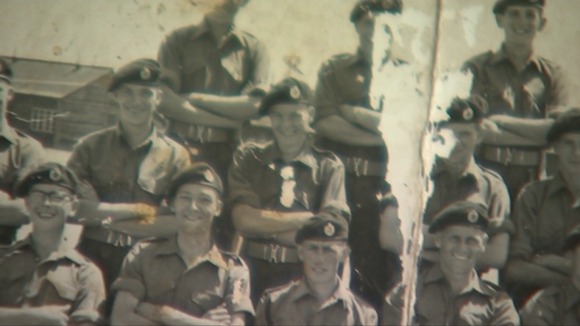 Former Royal Engineer Don James was 19 when he was stationed on the remote Christmas Island in the Pacific Ocean to test Britain's nuclear weapons.
He was there from February to December 1958, working in the vicinity of nuclear bombs tests.
Wearing nothing more than a T-shirt and shorts, he and other service personnel were told to "look away and cover their faces with their hands," he recalled.
As he shielded his eyes from the blasts, he was able to see the the bones in his fingers, as if he were looking at an X-ray.
Afterwards he became afflicted with a blood disorder. His daughter too has health problems, which Mr James believes is a result of his exposure to radiation.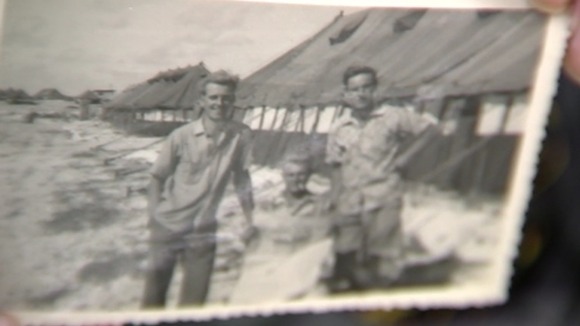 He was not the only veteran who worked on Christmas Island in the 1950s whose descendants have suffered health problems. One in three children of former nuclear test veterans are born with a serious condition.
A long-running campaign for official recognition of the "shameful chapter in Britian's nuclear history" and a £25 million "benevolent fund" for veterans and their families took a step forward today when the Prime Minister gave formal recognition to the nuclear test veterans.
I'm happy to tell the House that this Government absolutely recognises and is extremely grateful to all the service personnel who participated in the nuclear testing programme.

We should be in no doubt that their selfless contribution actually helped to make sure the UK is equipped with the deterrent that we need.

Following our meeting I have asked my officials to look again at the specific points and arguments you have made and I'll come back to you as soon as possible.
– Prime Minister David Cameron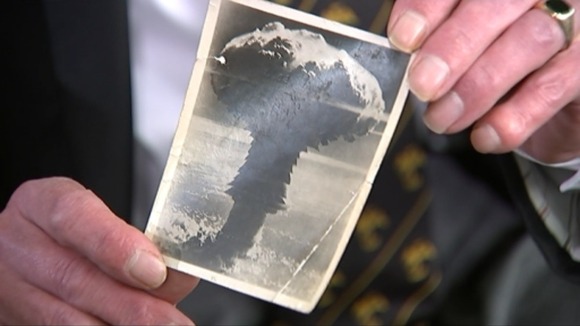 Mr James, 76, told ITV News he was "very pleased" with the Prime Minister's on-record comments, which he described as "one step forward for us."
He said that the campaign for the establishment of the benevolent fund was now in the hands of Mr Cameron.
"Lets hope he takes it a step forward to follow," he said.
Mr Cameron had been challenged during Prime Minister's Questions by MP John Baron, a patron of the British Nuclear Test Veterans' Association.
The Basildon and Billericay representative had asked the PM: "One in three of our nuclear test veterans's descendants have been born with a serious medical condition.
"Given our cross-party campaign seeks recognition not compensation, including a Government ex gratia payment to a charitable fund to help those in need, will you - following our last meeting in April - now clear the logjam, recognise the veterans and finally resolve this shameful chapter in our nuclear history?"
Welcoming the Prime Minister's comments, Mr Baron told ITV News that he thought the Ministry of Defence was "afraid of accepting liability," which is why the British Nuclear Test Veterans' Association is calling for an ex gratia payment into a charitable fund to "help those veterans and descendants in need."
An ex gratia payment into a charitable fund would in a major way finally resolve this shameful chapter in Britain's nuclear history.
– MP John Baron, a patron of the British Nuclear Test Veterans' Association

Nigel Heaps, chairman of the British Nuclear Test Veterans' Association and son of a test veteran, called Mr Cameron's recognition of the veterans "historic".
We really welcome the Prime Minister's historic recognition of the nuclear test veterans and we look forward to the ultimate establishment of the benevolent fund, which will help address the short-comings in treatments and wellbeing for veterans and their descendants.

For a lot of the veterans it means an awful lot that they have been recognised by the prime minister of the nation for their service and that is almost as good as a medal.
ITV News Political Correspondent Carl Dinnen reports: