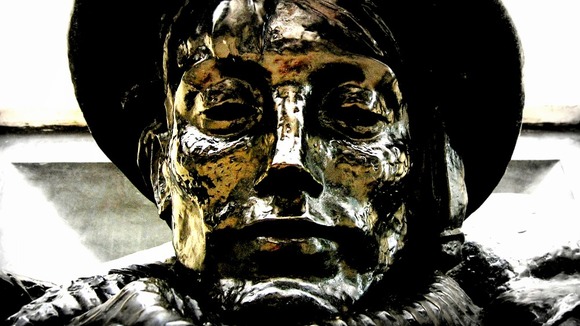 A project asking people to write to an unknown First World War soldier has received over 6,000 letters so far.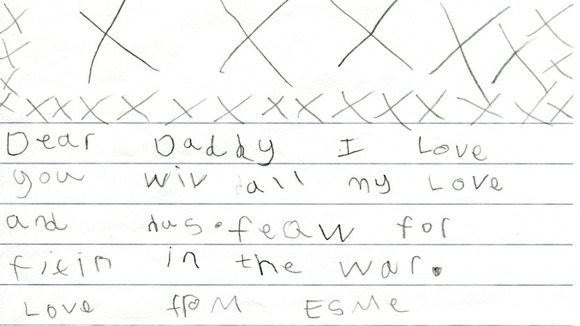 The Letters to an Unknown Soldier campaign care of 14-18 NOW aims to create "a new kind of war memorial made entirely of words" to mark the First World War's centenary year.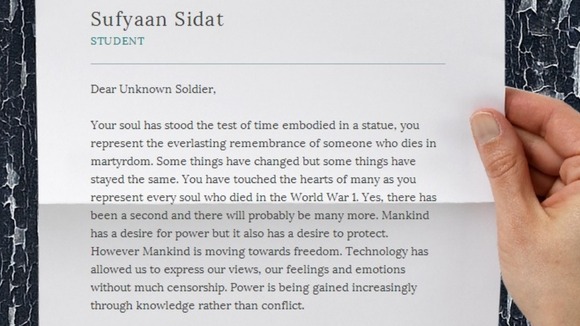 "Our project invites everyone to step back from the public ceremonies and take a few private moments to think," the project's website states.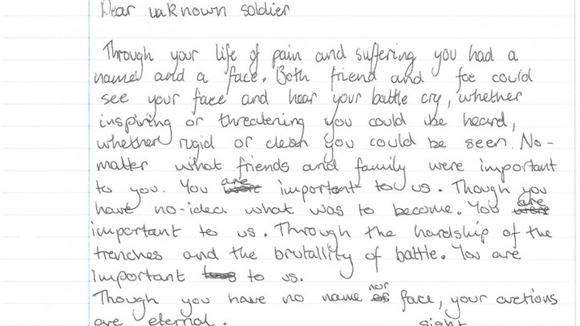 Prime Minister David Cameron, Stephen Fry and Malorie Blackman are among those who have added their words and sentiments honouring the fallen.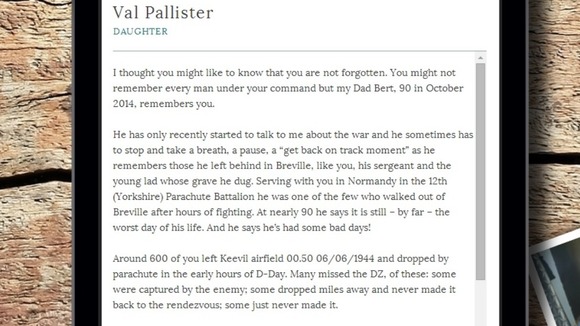 The website will stay open until 11pm on 4th August - the centenary of the moment when the then-Prime Minister Herbert Henry Asquith announced to MPs that Britain had joined the war.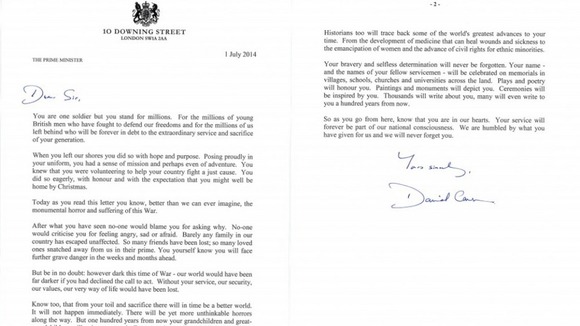 Afterwards all of the letters sent to the unknown soldier will be archived in the British Library, where they will remain permanently accessible online.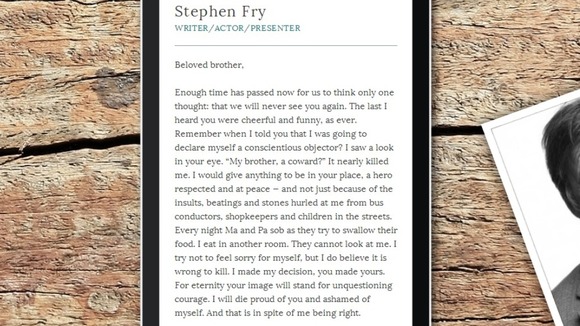 Kate Pullinger and Neil Bartlett, who created the project, explain their mission as:
On Platform One of Paddington Station in London, there is a statue of an unknown soldier; he's reading a letter.

On the 100th anniversary of the declaration of war - in this year crowded with official remembrance and ceremony - we're inviting everyone in the country to pause, take a moment or two, and write that letter.

All the letters the soldier receives will be published here, creating a new kind of war memorial - one made only of words.
– Kate Pullinger and Neil Bartlett