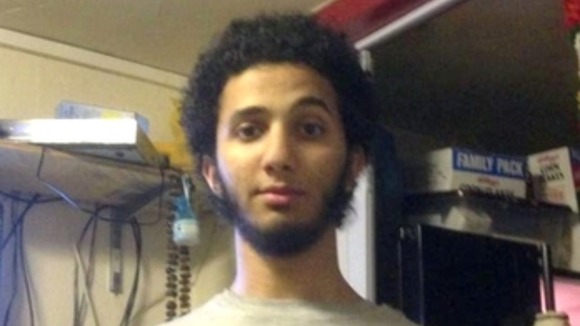 The brother of a British jihadi fighter who featured in an Isis promotional video from Syria has told ITV News he was not radicalised by his local mosque.
ITV News Correspondent Rupert Evelyn reports:
Speaking from Syria, where he has joined Isis as they capture large parts of northern Iraq, Aseel Muthana told ITV News he has no plans to return to the UK.
I never ever plan on return to the UK. I don't have interest in it. Our eyes are on Palestine inshallah. We pledged allegiance to hear and obey caliph Ibrahim. At the moment we are in Syria until he wants to move us.
– Aseel Muthana

Read: Islamic State leader calls for jihad in audio message

Leaders of the Cardiff mosque attended by Aseel and his brother Nasser, who also travelled to fight with Islamists in Iraq and Syria, told ITV News they had no involvement in their radicalisation.

Aseel supported their claims, saying his brother had a greater influence over him:
None of them radicalised me. My older brother taught me a lot about jihad when I was young. I was always pro-jihad but didn't approach the local imams or my parents because we knew it would brought us trouble.
– Aseel Muthana

Saghir Husssain from the Al-Manar Centre, Cardiff refuted the connection with Islamist fighters, saying:
Categorically, advice has been given from this mosque - to all the people - that travelling to Syria is not the right thing to do.
– Saghir Husssain

Read: British jihadist - UK is afraid of terror skills I've gained