Belfast bakery defiant despite legal action over 'gay cake'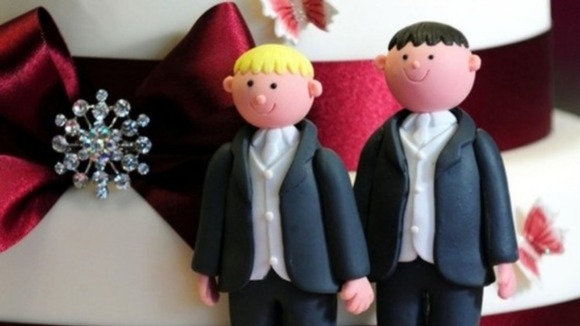 The owners of a Belfast bakery facing legal action for refusing to make a cake featuring a pro-gay marriage message remain defiant, saying they intend to continue to "make their stand".
The cake was for an anti-homophobia event organised by Northern Ireland's first openly gay mayor.
LGBT activist Gareth Lee had asked for the cake to include a slogan that said 'support gay marriage' along with a picture of Bert and Ernie from Sesame Street, and the logo of the gay rights charity Queerspace.
Speaking to the Christian Institute, general manager Daniel McArthur said the cake request was at odds with the company's beliefs.
We took the order on a Friday, and we received it up to our head office and the directors and myself considered it and looked at it, and we thought this order was at odds with our beliefs, it certainly was at odds with what the bible teaches and we decided we could not take its order.
Ashers Bakery, now based in Newtonabbey, said they had previously declined orders which contained pornographic or offensive or foul language.
Northern Ireland's Equality Commission said their actions were unlawful and discriminatory.
Alliance councillor Andrew Muir said another bakery ended up making the cake, and that he supports the action being taken. He said:
Businesses should not be able to pick and choose who they serve.

There would not be any debate if the cake had depicted an anti-racism or anti-ageism slogan, nor should it require intervention from the Equality Commission for this cake for Anti-Homophobia Day.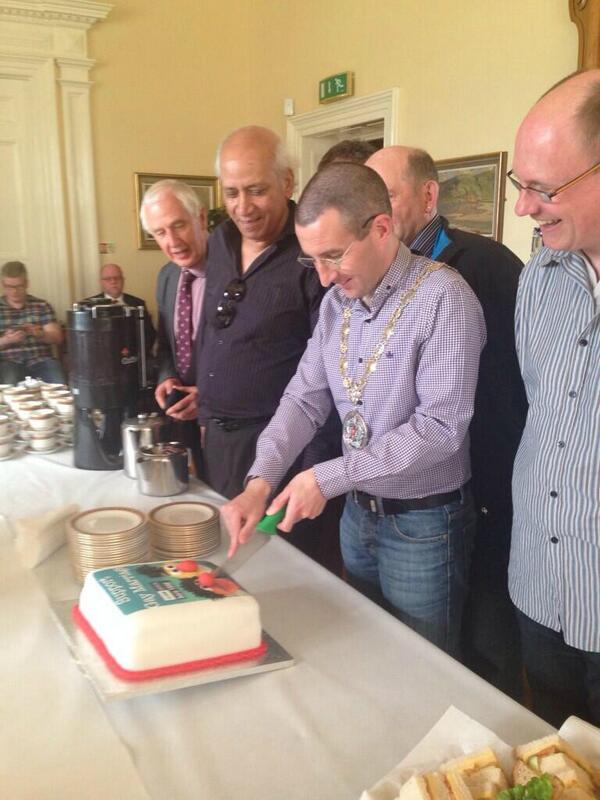 But the bakery remains resolute, saying they are "standing up" for their rights as Christians.
I feel if we don't take our stand with this here case, then how we can stand up further down the line, certainly from an equality point of view.

We are convinced we took the right decision, we continue to take the stand and the stance that we do take.
Northern Ireland is the only part of the UK where gay marriage has not been legalised.