Germany have humiliated host nation Brazil, knocking them out of the World Cup with a 7-1 win.
Predictably, social media users quickly began to make light of the Brazil's turmoil as Germany started to go into the lead.
Some offered Brazil tips for the second-half.
Germany have gone for the classic 4-3-3 formation, whereas Brazil have opted for the more pioneering 0-10-0
Others questioned whether a certain boyband would perform better.
Neymar's injury was also mentioned.
Lovely tribute to Neymar this though..
Some found the thrashing too hard to bear, and just wanted it to stop.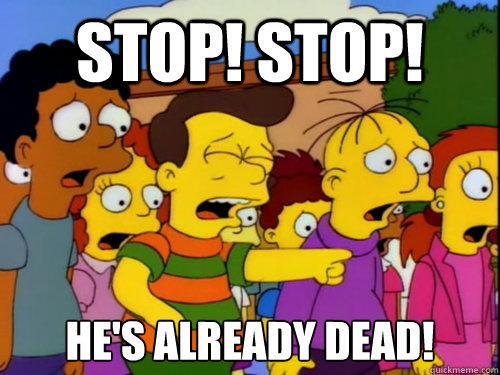 The scoreline made many feel better about England's World Cup performance.
And some saw the prophecy within.
While others agreed it was "just a game" ... kind of...