Video captures moment tornado flips Great Britain yacht
Dramatic footage has been posted of the moment the Great Britain team were hit by a tornado as they competed in the world's longest and toughest ocean race.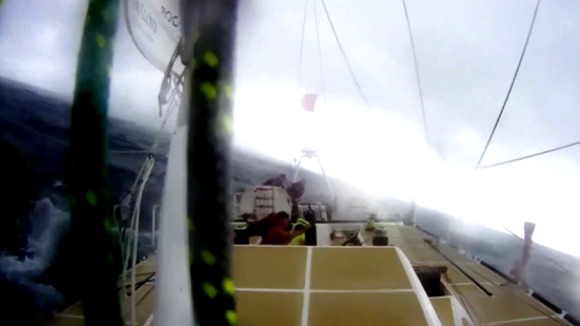 The tornado struck the yacht during the team's journey from Australia to Singapore in race eight of the Clipper Round the World contest.
The video shows the crew being thrown into the sea and sees them scrabble to hang onto the boat which starts to right itself as the tornado passes.
A camera fixed to the mast filmed the boat as it was tipped 120 degrees by winds of more than 100mph until the mast lay parallel to the water.
Crew member Paul Hardy spoke about his ordeal after he realised "something was seriously wrong" and found himself desperately trying to cling to the mast.
All of a sudden, out of nowhere, I'm not sure where it was, the wind picked up and the noise picked up and the water just started to rise. I knew something was seriously wrong.

I saw the mast in front of me and I tried to get out of the water and climb onto the mast, and then just saw what was a water spout just going off in the distance and it was all over in a matter of seconds.
"It was certainly an experience I wouldn't want to repeat," he added.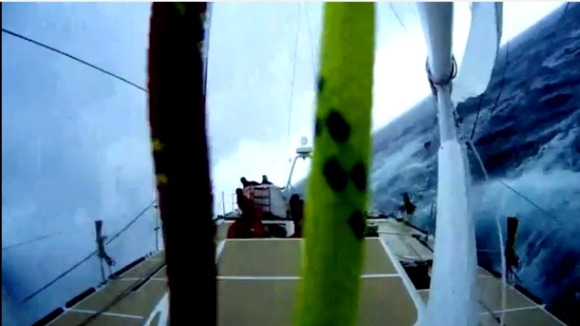 Fortunately it did not damage the boat and none of the crew were hurt.
The on-board camera filmed the team's 40,000 mile journey between six continents over eleven months of the race.
The fleet will be returning to London's St Katharine's Dock this Saturday, where it departed on September 1 last year.