Nine-year-old girl in dramatic rescue after getting trapped between rocks on Wales beach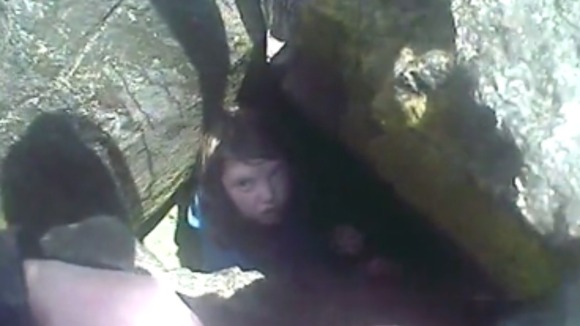 A volunteer lifeboat team was called to an unusual rescue when a nine-year-old girl became trapped between huge rocks on a beach in Wales.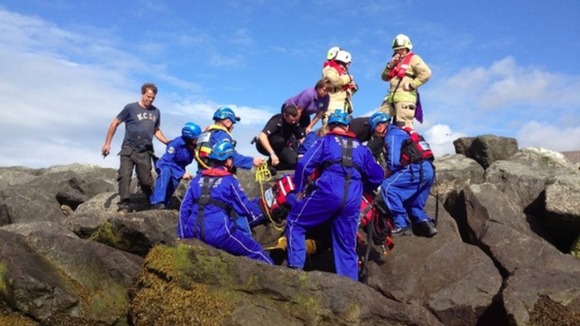 The Royal National Lifeboat Institution (RNLI) team called out at 5pm on Thursday after the girl got into difficulty when she became trapped in the sea defences on the beach at Aberaeron.
With the tide beginning to rise, 17-year-old first-time volunteer Tom Evans crawled in between the rocks and helped free the girl by cutting her out of her wellington boots.
Once out of her boots, the team was able to lift the girl to safety.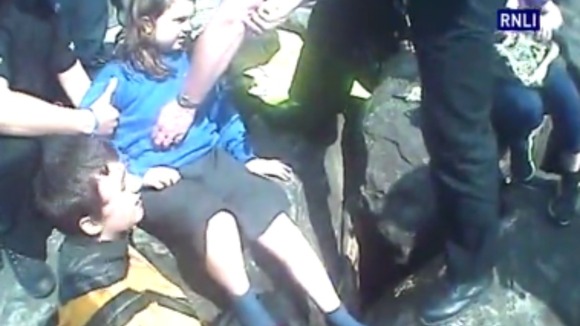 RNLI mechanic Ben Billingham said it was a strange first call-out for Tom's, who he said had done a "really great job".
'The sea defences weight about six or seven tonnes and can only be described as giant rocks. It was certainly one of the more unusual incidents we have attended, but we never quite know what to expect when the call for help comes.

We're just glad the incident came to a positive conclusion and it was certainly an interesting first shout for Tom.