By Geraint Vincent: Middle East Correpondent
Abdul Rahman Al-Batsh's pain-wrenched face has become one of the most powerful images of the Gaza conflict.
The 12-year-old boy lost 18 members of his family in an air raid on Saturday night.
A photograph of Abdul Rahman, his shoulders slumped against a car, shows the moment when he discovered his father was among the dead.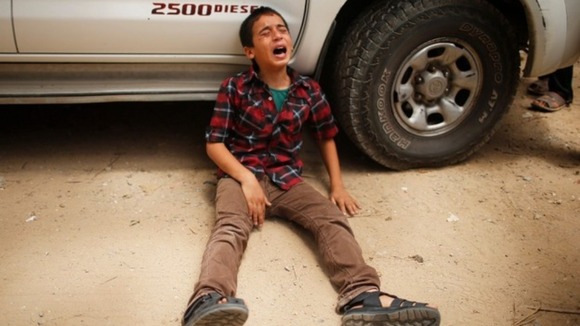 I spoke to Abdul Rahman and his uncle Mazen this morning.
The child has a disturbingly precocious knowledge of munitions, and the damage they can do.
Abdul Rahman described how Israeli F16 fighter jets dropped the bombs, and how the bodies of his family members were scattered everywhere.
They think we are worth nothing. They are killers, and one day I will avenge my father.
– Abdul Rahman

At the mention of his dad, the tears spilled from Abdul Rahman's eyes.
My father was my teacher. I always used to get good marks in school. Who's going to teach me now?
– Abdul Rahman

The air strike is said to have been aimed at Abdul Rahman's uncle, Tayseer al-Batsh, a local police commander, who suffered severe injuries in the strike.

His three storey family home no longer exists.

The Israeli prime minister, Benjamin Netanyahu, has blamed the militant group Hamas for civilian casualties in Gaza.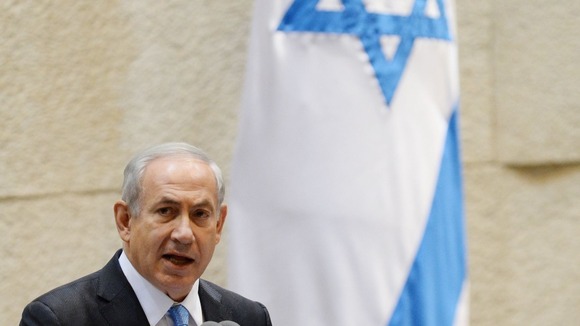 He says Hamas - which has fired hundreds of rockets into Israel over the past week - uses the population as human shields for their command centres.