New female Thor unveiled by Marvel
Marvel Comics have broken with tradition to unveil a new, female Thor.
The move was announced on Marvel's website today with the publisher saying the new character "isn't a female substitute - she's now the one and only Thor".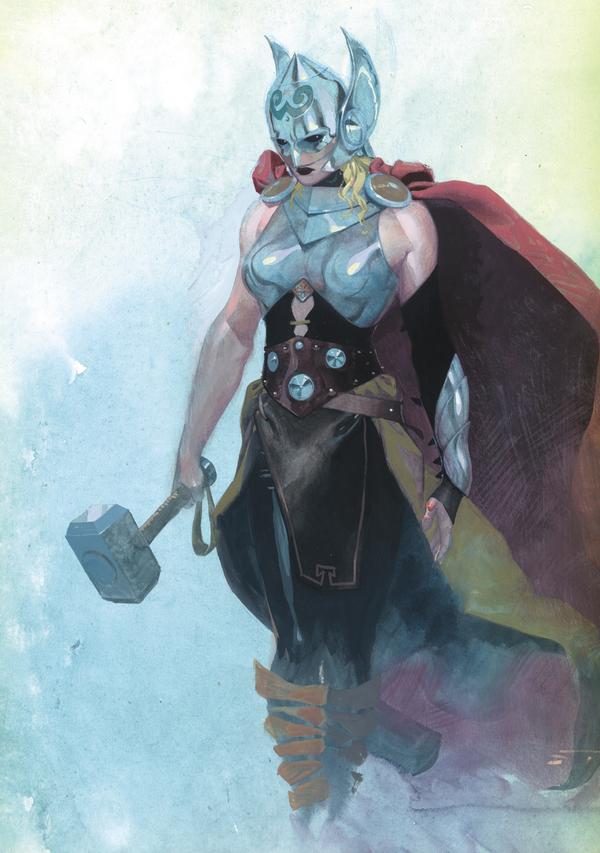 "The inscription on Thor's hammer reads 'Whosoever holds this hammer, if HE be worthy, shall possess the power of Thor.' Well it's time to update that inscription.
– Marvel editor Will Moss

Marvel says the change means Thor will be the eight title to feature a lead female character, as it aims to cater to "an audience that long was not the target super hero comic books".

Thor was only recently the focus of two blockbuster films starring Chris Hemsworth, who also played the character in the Avengers films.

The announcement comes just days after London's Film and Comic Con, where by chance a female Thor was among the crowds.
But it has received a somewhat mixed reception on Twitter, with some questioning why the brand could not have simply created an entirely new character.
I'm cool and all with them making Thor a woman in the comics, but why not just make an awesome new female character?
Am I the only one that feels like Girl Thor is a lazy cop-out? Why not create a new awesome female character and throw weight behind it?