News
A hotel has been evacuated after a suspected gas explosion at a hotel on Portman Square, central London, the Metropolitan Police have said.
Police say a "small number" of casualties are being treated.
Advertisement
The seventh video in a series 'starring' British hostage John Cantlie has been released by the self-styled Islamic State militants holding him
The photojournalist delivers an apparently-scripted message from behind a desk wearing an orange jumpsuit in the latest episode in a series titled Lend Me Your Ears.
The clip, which lasts for almost nine minutes, includes the 43-year-old photojournalist giving an account of what he claims was a failed rescue attempt by American forces in July.
Cantlie also says he has accepted "long ago" that his fate is "overwhelmingly likely" to be the same as other captives.
Introducing the latest instalment, he says: "In this programme I will tell you about a failed raid to rescue us and how it feels to be left for dead by your own government."
Mr Cantlie goes on to claim that the Americans staged an "incredibly complex, risky and expensive" attempt to rescue hostages in July.
He said: "The raid involved two dozen Delta Force commandos, several Black Hawk helicopters, gunships, Predator drones, F18 Hornet Jets and refuelling aircraft.
"It took weeks of rehearsals and must have cost tens of millions to perform - but we weren't there.
"The Islamic State, anticipating such a move, just put us into cars and moved us to another prison days beforehand."
Britain and America are accused in the video of taking military action rather than negotiating the release of hostages through options such as ransom payments.
"We were left to die. It's the worst feeling in the world being left behind like that," Mr Cantlie says.
Towards the end of the video, he says: "I will continue to speak out against this military action ... for as long as the mujahideen allow me to live."
Advertisement
Conservative defector Mark Reckless won Rochester and Strood for Ukip with a margin of nearly 3,000 votes.
As the by-election triumphs for Ukip grew the claims of a turning point in British politics came thick and fast.
But will the Ukip phenomenon change the face of British politics? ITV News Political Editor Tom Bradby reports: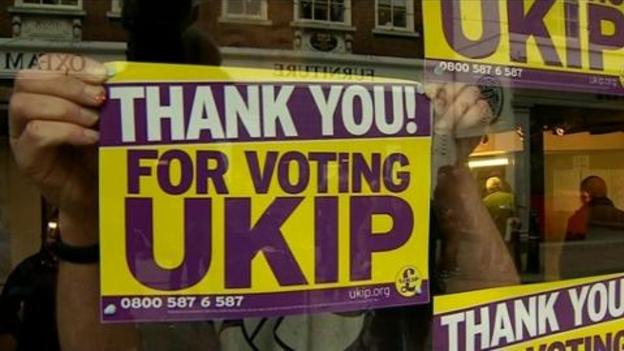 Around 100 protesters from the Occupy movement have gathered at Parliament Square calling for "real democracy now".
A man has been charged with conspiring to murder his stepmother who was found dead in the boot of a car.
The body of Rui Li's body was found inside a Fiat Punto in Bournemouth on Friday May 30. The 44-year-old nurse was last seen alive a week earlier.
Her stepson Jonathon Legris, 27, and 66-year-old Irene Erosa Smith have been charged with conspiring to murder her.
Ms Li's husband Pierre Legris, 60, has already appeared in court charged with killing her at his home between May 22 and May 31.
Her cause of death was given as blunt force trauma to the head.
Legris Jnr and Smith will appear at Bournemouth Magistrates' Court tomorrow.
Load more updates
Back to top