News
Firefighters who are over the age of 55 and fail a vital fitness test "face the sack", a union chief warned Good Morning Britain.
Sean Starbuck from the Fire Brigades Union (FBU) said despite evidence showing 66% of firefighters between 55 and 60 would not be fit enough to rescue people from a burning victim, the government were insisting they work until 60.
Mr Starbuck said today's strike was about getting a fair deal on pensions - which they had already got in Northern Ireland and Scotland.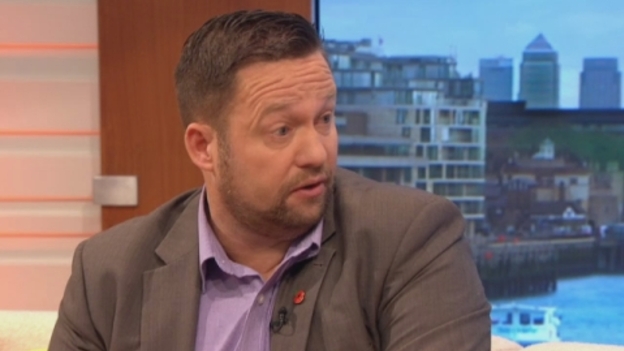 A new poll out today suggests that Labour is facing a potential "wipeout" in the general election in Scotland.
The YouGov poll of Scottish voters for The Times follows an STV survey yesterday that suggested if there were an election tomorrow, Labour would shrink from 40 MPs to just four in the party's traditional heartland.
Today's poll found that Ed Miliband's personal ratings have dipped significantly since the referendum, with only 15% of voters saying they trust the Labour leader, down from 25% on the eve of the independence vote.
It put the SNP on 43%, which would give them 47 seats in Westminster, with Labour on 27%, which would leave them with 10 MPs.
Advertisement
Burkina Faso's President Blaise Compaore has declared that he will stay in power at the head of a transitional government until after elections, rejecting opposition calls for him to step down immediately following a day of violent protests calling for him to resign.
Protesters stormed parliament and state television buildings in the capital Ouagadougou after Compaore declared his plans to change the law to allow him to extend his 27-year rule.
At least three protesters were shot dead and scores wounded in clashes with security forces.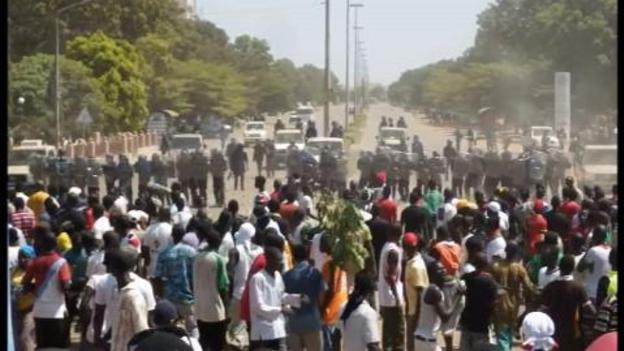 Halloween may have become more popular over the last five years but many people still do not want children to come to their door to ask for sweets, a survey revealed.
A common Halloween tradition is for youngsters to dress in a ghoulish costume and go door-to-door to ask for tasty treats.
However, an exclusive One Poll for Good Morning Britain found 57% of homeowners secretly hoped trick or treaters would not knock on their door.
A further 70% admitted to ignoring the doorbell if they knew trick or treaters were there.
The same amount of people thought the American import had become too expensive.
The total retail market for Halloween has grown from £12m in 2001 to £300m in 2011, according to Tim Angel, the head of costuming firm Angels.
Halloween, also known as All Hallows' Eve or All Saints' Eve is a yearly celebration observed in a number of countries on October 31, the eve of the Western Christian feast of All Hallows' Day.
Advertisement
A Government report has challenged the way people should be dealt with over drugs abuse.
The report, which says tougher penalties like prison fail to deter users, has also left the coalition split over drugs laws.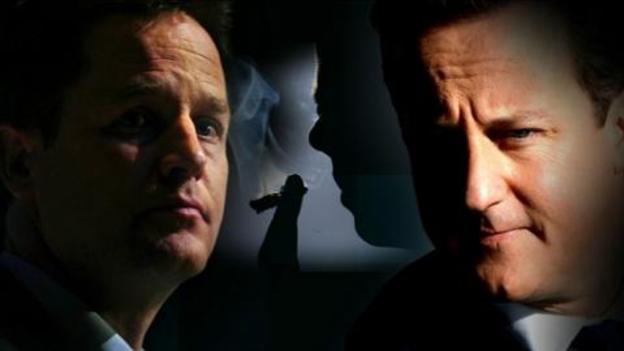 Load more updates
Back to top