News
Wonga is to write off the debts of 330,000 customers whose loans would not have been made under new affordability criteria being introduced by the pay-day lender.
Advertisement
RAF planes have once again been engaged helping the fight against Islamic State militants in Iraq.
The Ministry of Defence said two GR4 Tornados provided support to Kurdish fighters battling IS in the north-west of the country.
An MoD statement said: "Overnight, two GR4s provided vital air support to Peshmerga forces advancing on an ISIL position, conducting a successful precision attack on an armed pick-up truck with a Paveway IV guided bomb.".
President of Sierra Leone, Ernest Bai Koroma, will not be attending an international conference on the Ebola crisis taking place in London according to the Foreign Office.
Advertisement
Chinese officials have warned of "chaos" and thrown their weight behind Hong Kong's embattled leader as pro-democracy protests continue with demonstrators threatening to occupy government offices unless he steps down today.
The People's Daily, the mouthpiece of the ruling Communist Party, said in a commentary piece that the "central government fully trusts chief executive Leung Chun-ying and is very satisfied with his work".
It added that it also backs the Hong Kong police "to handle illegal activities in accordance with the law".
School children need access to "high quality career advice" if they are to improve their soft skills and make themselves more attractive to employers, a headteacher has said.
Robert Campbell, head of Impington Village College told Good Morning Britain there had been a "dramatic reduction" in funding and support of high quality careers advice.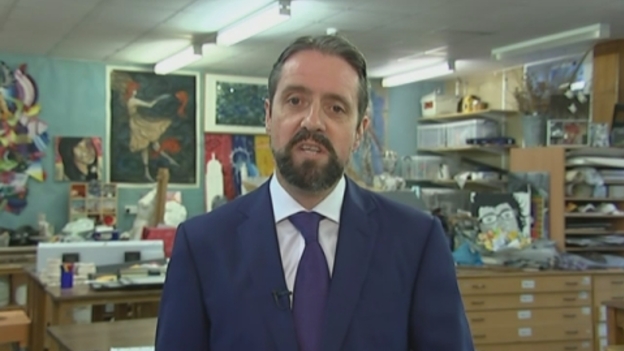 Virgin Money has confirmed it intends to list on the London Stock Exchange.
ITV News Business Editor Joel Hills is following developments.
Load more updates
Back to top