News
Advertisement
If Wonga had found breaches in its lending process and taken the initiative in putting things right, they would deserve praise.
The truth seems to be different - behind the great "payday payback" is the Financial Conduct Authority, a powerful watchdog.
The FCA has new powers to regulate the payday sector and what we are seeing today is just the start.
Insiders at the Authority tell me - and I think they are correct - that many lenders are likely to simply leave the market between now and January - either because they cannot or will not apply new rules on checking customers ability to repay.
The international community is "behind the curve" on dealing with the Ebola virus, according to Foreign Secretary Philip Hammond.
Speaking outside a one-day conference on dealing with the outbreak, he said the international community needed to step up its response to deal with the deadly disease.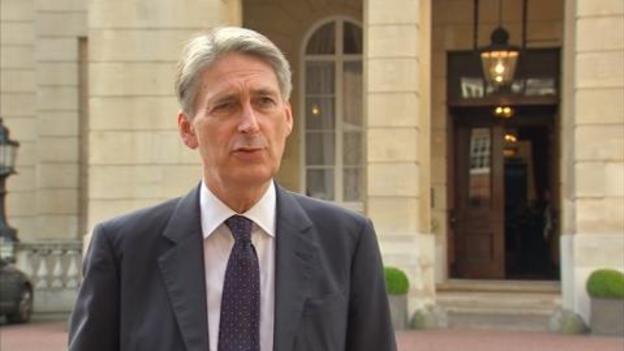 Locals have left heartfelt tributes to Alice Gross after the body of the 14-year-old schoolgirl, who went missing on 28th August, was recovered from the River Brent in west London.
Advertisement
Wonga will contact all its customers by the end of next week to inform them if they will be among the 375,000 to be included in the redress programme announced today.
ITV News Consumer Editor Chris Choi reports:
The Hong Kong government has urged protesters to end a blockade of the city centre immediately, saying their actions are affecting public order and the provision of public services.
In a statement the government said: "About 3,000 government officals will try their best to return to work as (much) as possible. To maintain public service, the government headquarters must operate as usual. We urge the Occupy Central leaders and organisers to stop the movement immediately."
Protesters have been occupying parts of Hong Kong since last weekend, demanding that Hong Kong's leader, Leung Chun-ying, step down.
Air strikes by Iraqi government aircraft have inflicted "significant civilian deaths and injuries", according to a new United Nations report.
The UN said Iraqi and allied forces have carried out operations that appear to violate international law and the principle of proportionality.
The report also accused Islamic State militants of executing civilians and selling women and girls as sex slave in what may amount to war crimes and crimes against humanity.
Singer-songwriter Lynsey de Paul, who represented the UK at the Eurovision Song Contest, has died at the age of 64.
The star, whose biggest hit 'Sugar Me' got to number five in the singles chart in 1972, died in hospital yesterday from a suspected brain haemorrhage.
De Paul teamed up with Mike Moran as the UK entry for Eurovision in 1977, held at Wembley Conference Centre and finished in second place with 'Rock Bottom'.
Load more updates
Back to top