A bride is trying to track down a kind stranger who gave her stranded hitch-hiking bridesmaids a lift after their car broke down.
Read the full story ›
John Lewis, an American congressman and a hero of the civil rights movement in the 1960s, has dressed as himself 50 years on at the San Diego Comic Con.
Lewis, one of Martin Luther King's allies, and the last living member of the movement's famous "Big Six" leaders, attended the convention dressed in the same clothes as he wore on the famous Selma to Montgomery march shown in the Oscar-nominated movie Selma.
I had the opportunity to recreate what I wore on March 7, 1965 and march with some amazing young people. http://t.co/0zjGj4jv86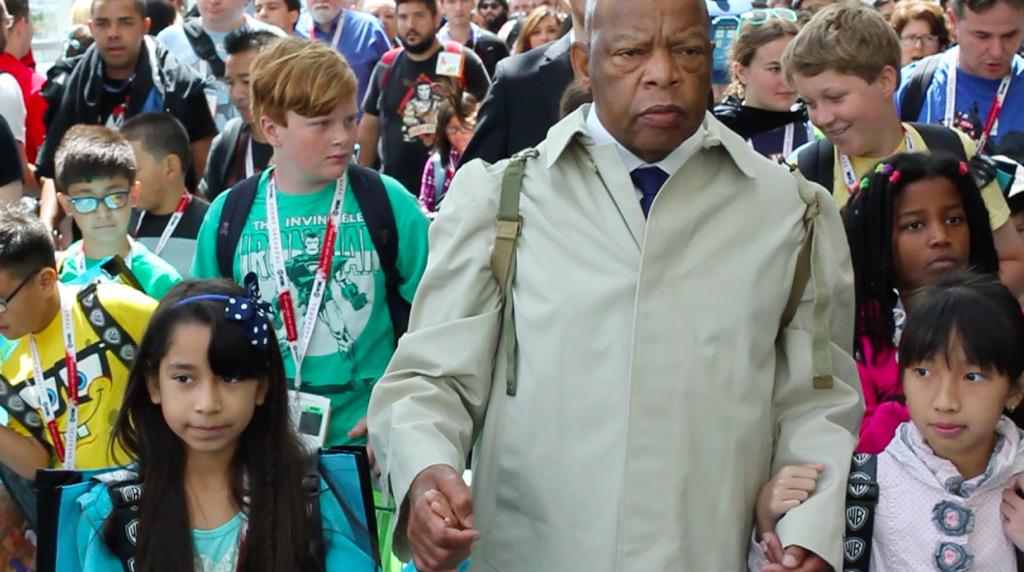 Lewis was there to promote a graphic novel he had co-written about the movement.
Comic Con is famous for fans dressing up as their favourite characters from science fiction and fantasy - but Representative Lewis might be the first person legitimately able to dress as himself at the world-famous event.
Congressman John Lewis. At Comic-Con. In costume. (Recreating his trench coat and backpack from Selma 50 years ago) http://t.co/T4EHdbKZhs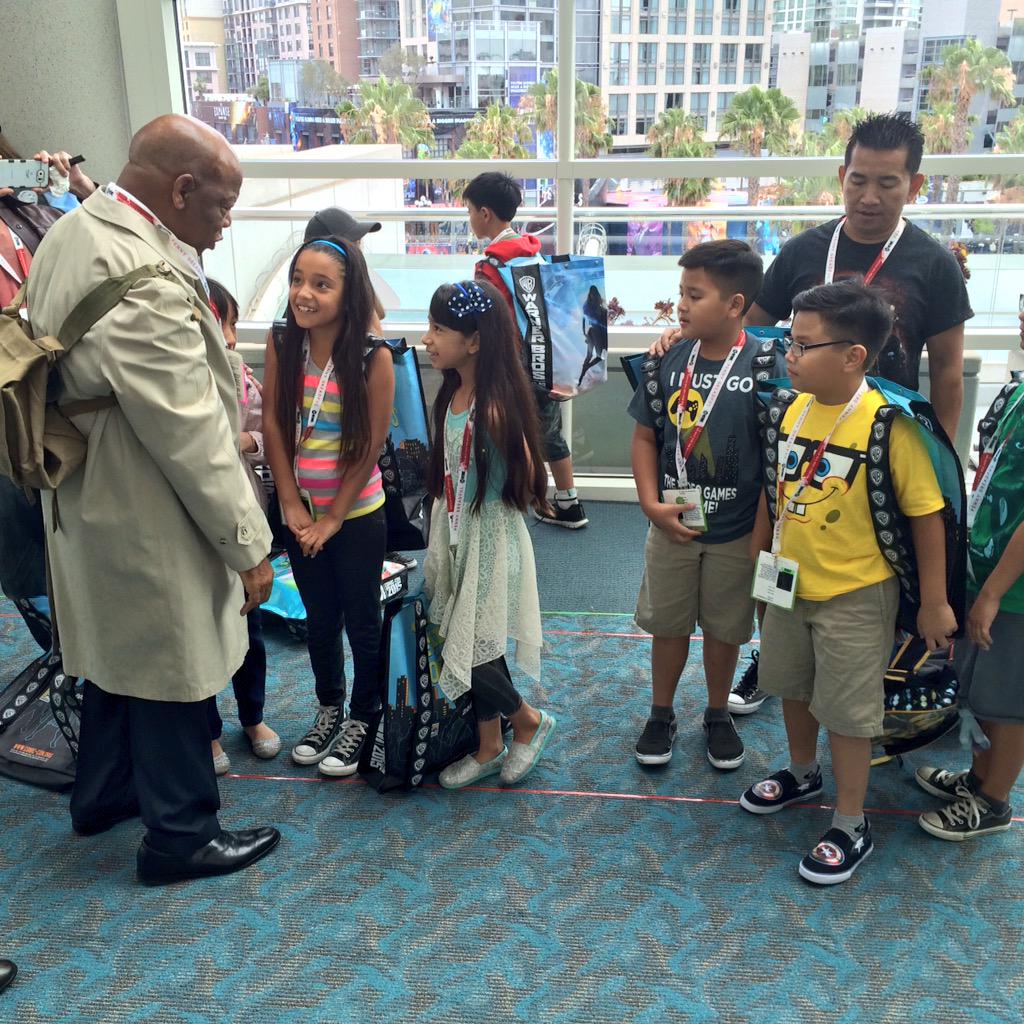 Advertisement
Nine-year-old Daniel Cabrera will be able to pursue his dream of becoming a policeman after this photo was posted on Facebook.
Read the full story ›
"This is a record-breaking price for Victorian royal intimate apparel," according to the auctioneer
Read the full story ›
Dianne Hunnibell asked for PC Ian Jepp's help when the vintage Rolls Royce she had booked to take her to the church broke down.
Read the full story ›
Thousands of pounds have been raised for a homeless man whose incredible piano performance made him a star overnight.
Read the full story ›
Advertisement
Riders of the 2,000ft long slide at Action Park in the US go from start to finish in as little as 90 seconds.
Read the full story ›
Tunnock's teacakes is struggling to meet global demand after they starred in the opening ceremony of the Commonwealth Games.
Read the full story ›
Susannah Mushatt Jones from New York is known as Tee, short for auntie, to her 100 nieces and nephews.
Read the full story ›
Load more updates