As a police officer there is no knowing who you might speak to on your average day at work.
But one officer in the US was stopped in her tracks, literally, by a northern saw-whet owl who blocked the officer's path.
After a brief interrogation, which was met with a series of clicking noises, the owl flew off .
Sorry, this content isn't available on your device.
CCTV footage has captured a duck leading a row of ducklings across a busy US highway - and only narrowly avoiding a fowl ending.
Read the full story ›
Advertisement
Armed police were called to a high street in Droitwich in Worcestershire after a tennis racket triggered reports of a person carrying a gun.
Read the full story ›
A survey shows that dads or mums busting out the dance moves is the most cringeworthy thing for a child to witness.
Read the full story ›
Despite his hair-raising escape from an unknown species of shark, Fanning is determined to surf again.
Read the full story ›
Something old, something new, everything borrowed - US bride gets married in borrowed gown on Orkney after her luggage goes missing.
Read the full story ›
Advertisement
Incredibly, despite dodging vehicles during the landing, only one person suffered minor cuts.
Read the full story ›
A bride is trying to track down a kind stranger who gave her stranded hitch-hiking bridesmaids a lift after their car broke down.
Read the full story ›
John Lewis, an American congressman and a hero of the civil rights movement in the 1960s, has dressed as himself 50 years on at the San Diego Comic Con.
Lewis, one of Martin Luther King's allies, and the last living member of the movement's famous "Big Six" leaders, attended the convention dressed in the same clothes as he wore on the famous Selma to Montgomery march shown in the Oscar-nominated movie Selma.
I had the opportunity to recreate what I wore on March 7, 1965 and march with some amazing young people. http://t.co/0zjGj4jv86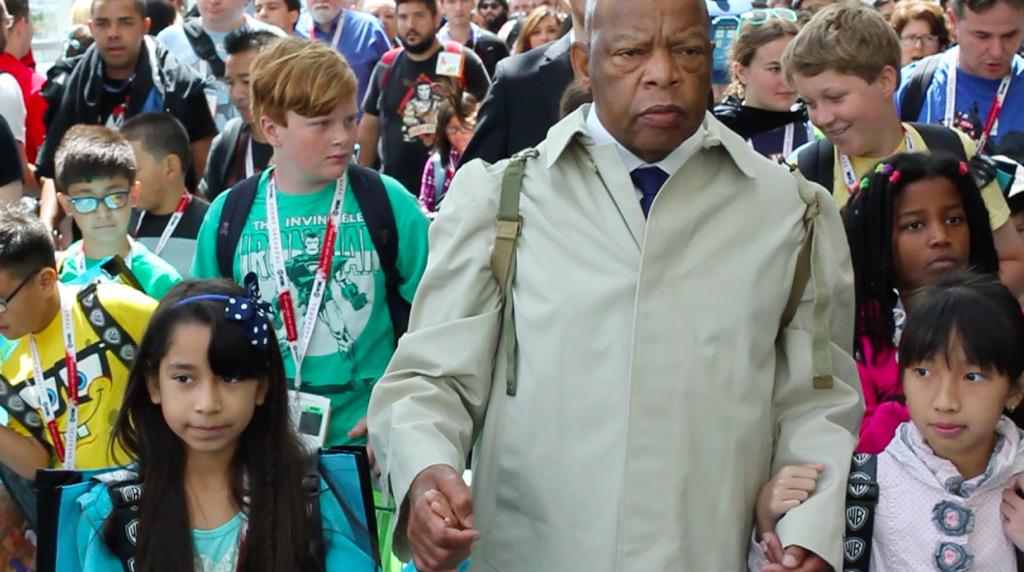 Lewis was there to promote a graphic novel he had co-written about the movement.
Comic Con is famous for fans dressing up as their favourite characters from science fiction and fantasy - but Representative Lewis might be the first person legitimately able to dress as himself at the world-famous event.
Congressman John Lewis. At Comic-Con. In costume. (Recreating his trench coat and backpack from Selma 50 years ago) http://t.co/T4EHdbKZhs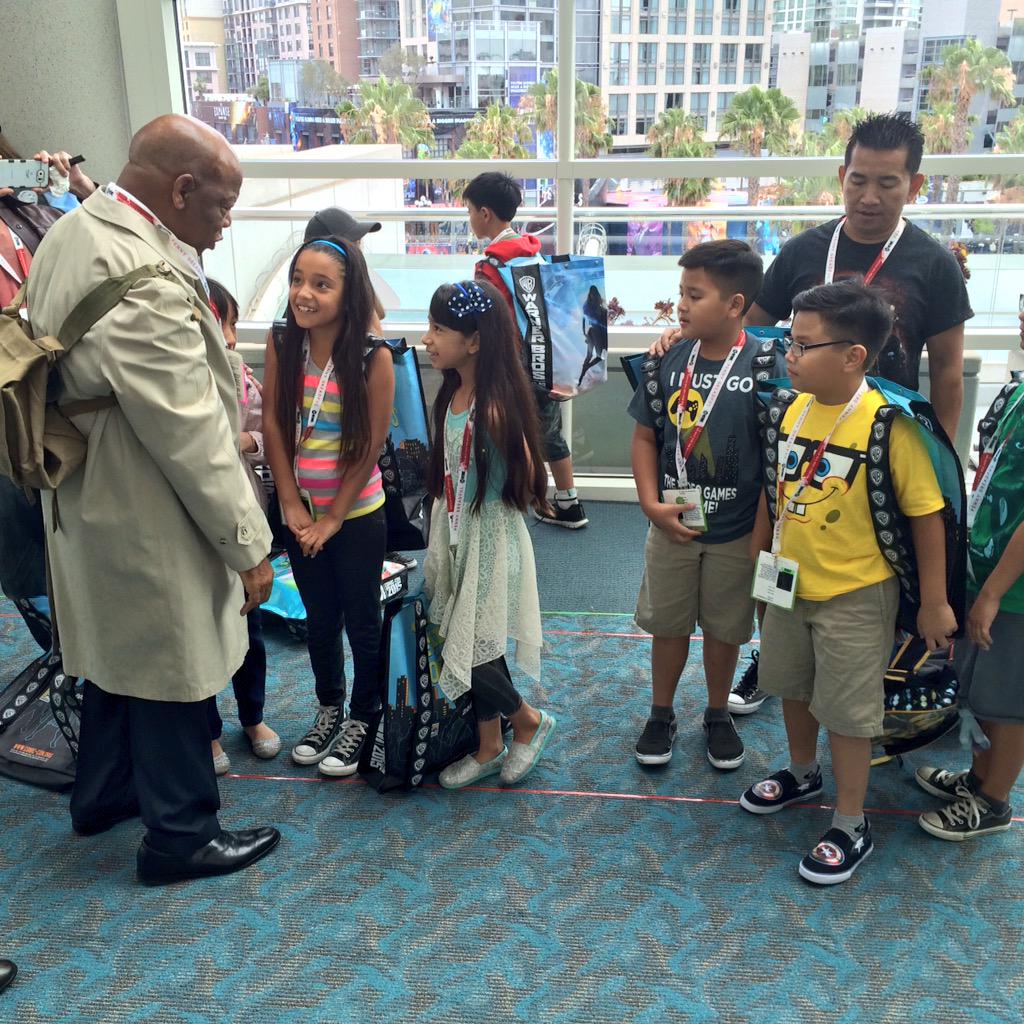 Nine-year-old Daniel Cabrera will be able to pursue his dream of becoming a policeman after this photo was posted on Facebook.
Read the full story ›
Load more updates