Former Norwich City star Adam Drury has announced his retirement from professional football.
The left-back was a regular for the Canaries for over a decade after joining from Peterborough United in a £500,000 deal in 2001.
Drury captained Norwich to promotion to the Premier League in 2003/04 and was handed a testimonial by the club in 2012.
He has now decided to call time on his career at the age of 36 after failing to find a new club following his release by Leeds United this summer.
News of the retirement also sparked a number of comments from former teammates on Twitter.
Customs officers have intercepted cannabis valued at £30,000 at the Port of Harwich in Essex.
Officers discovered 10kg of herbal cannabis hidden in the spare wheel compartment of a car that arrived on a ferry from the Netherlands on Friday evening.
A Belgian man's been remanded in custody charged with the importation of a class B drug.
Advertisement
As the Luton Dunstable Busway nears its first anniversary, figures show that passenger numbers are lower than first hoped.
It was estimated around 2,500,000 journeys would be made on the route in the first nine months, but the actual number was just over 1,000,000.
Luton Borough Council insists the project is a success, and announced today that another service will be added.
Police in Bedfordshire say that they are working hard to ensure that things return to normal as quickly as possible following a light aircraft crash this morning.
The pilot of a light aircraft died after a mid-air collision with another plane over the Bedfordshire countryside at around 8:30.
One of the aircraft crash landed in a field , while the other was able to land nearby.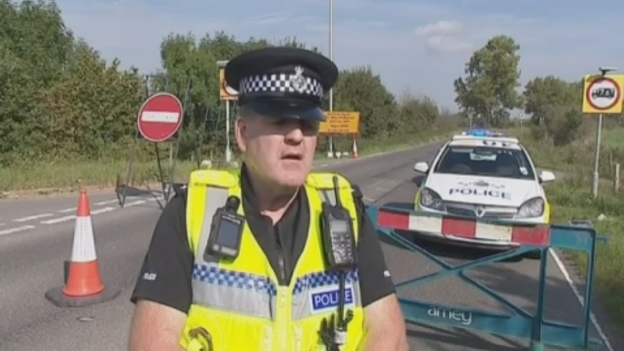 Up to 30 police officers are searching a property in the Norwich area in connection with what officers are calling a "sensitive investigation."
The bungalow in Costessey has been sealed off. Two men, in their 60s and from the Norwich area, were arrested this morning.
Police have declined to reveal why they have been arrested.
The inquiry involves allegations of an historic nature and the search is expected to last three days.
People living nearby are being reassured that there's no cause for alarm.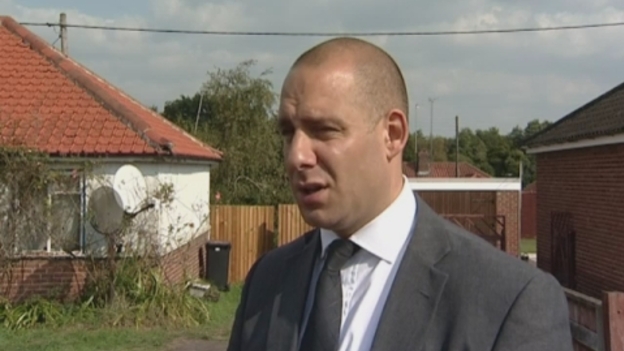 Police have confirmed that the pilot of a light aircraft has died after a mid-air collision with another plane over the Bedfordshire countryside.
Air accident investigators are still at the scene near the village of Tempsford on the Bedfordshire Cambridgeshire border.
The other aircraft was able land safely at Thurleigh airfield.
Advertisement
A plane has crash landed in Bedfordshire following a mid-air collision between two light aircraft.
One of the planes crashed into a field near to Tempsford, on the border with Cambridgeshire.
The incident happened at around 8:30 this morning.
The other aircraft was able land safely at Thurleigh airfield.
Emergency services are on the scene and the Air Accident Investigation Branch has been notified. The nearby roads are currently closed to traffic.
A Bedfordshire nurse has won a prestigious award at last night's glittering WellChild awards presented by Prince Harry.
Jo Collins received the Nursing Award from actor John Partridge and broadcaster Gillian McKeith for her work with children like seven-year-old Daniel Patmore who needs round the clock care.
Meanwhile, a teenager from Colchester who was praised for his positive attitude at last night's awards has been giving Prince Harry some tips on babysitting duties.
14-year-old Martin Bennett who has Spinal Muscular Atrophy, met the prince and gave him a DVD which he said would help him babysit Prince George when the new baby arrives.
About 70 guns have been handed over to police in Northamptonshire during its gun amnesty.
One of the items surrendered includes a replica 'Uzi' machine gun.
Most have come from older people whose relatives have died, leaving the weapons without a valid license. One lady in such circumstances handed in 17 guns.
The police are running checks on each gun to see if it is linked to any crime. No arrests are anticipated with regard to any of the weapons handed in so far.
Load more updates
Back to top