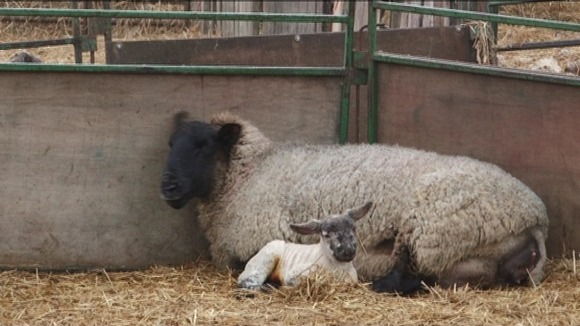 A Suffolk farmer who lost 75 lambs to the Schmallenberg virus claims many more have been hit by the virus but have not reported it.
Andrew Foulds, who owns Mayfield Farm in West Row, lost about 4% of his 1,700 lambs to the killer virus last month.
He said that while the loss had been disappointing, the virus is not on the same scale as the foot and mouth outbreak and has not yet had a detrimental impact on the business.
But he added there is a risk of farmers failing to report cases due to the stigma attached to the virus - in turn hindering attempts to put preventative measures in place.
"In a normal lambing season we would expect to lose about 4% to natural causes so, with Schmallenberg, we have lost 8%.

"That is disappointing and the shepherds don't like it all, but in terms of our business it is not having a massive impact. The worry is the impact the public perception may have.

"Firstly, farmers are concerned about speaking out because they are worried it will affect their business. Secondly, although there is not thought to be a risk to humans, consumers may stop buying British lamb and our business will suffer as a result.

"I can understand why farmers don't want to speak out, but we need to build up an accurate picture so we can know where this is coming from, how it is spreading and find a way of preventing it."
– Andrew Foulds, farmer

An update from the Animal Health and Veterinary Laboratories Agency (AHVLA) said that Schmallenberg virus had now been detected in 78 cases in sheep and five in cattle, on farms across southern and eastern England. But Mr Foulds said there were likely to be many more cases which had not been reported.

A spokesman for the Department for Environment, Food and Rural Affairs said it was vital that farmers continue to report any suspicions as soon as possible, to help gather information about the progress and effects of the disease.