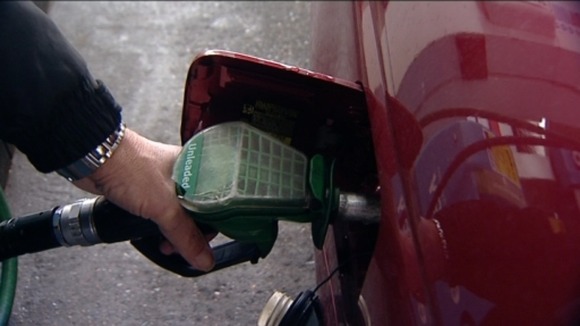 Cars are becoming an 'unaffordable necessity' in rural areas according to the Countryside Alliance. New figures show the cost of diesel at rural filling stations is on average four pence higher than in urban areas.
They compared fuel prices between 30 very rural and very urban areas across the country. The Countryside Alliance believe that people in the countryside are struggling to fill their cars because:
Higher prices at rural filling stations
Longer commuting distances
They looked at the price for a litre of diesel last week, using a Petrol Price comparison website. Some of the worst rural areas included:
Fenland - 143.9p for a litre of diesel
North Norfolk - 143.9p
Huntingdonshire - 142.9p
Nationwide the cost of diesel has already reached an all-time high, costing an average of 144.60p. This week in Cambridgeshire and Suffolk the lowest diesel prices were still above the national average.
The Countryside Alliance hope that today's figures will act as a timely reminder to the Chancellor as he sets his budget:
The cost of fuel is a major concern for everyone who lives in the countryside, and cars are fast becoming an unaffordable necessity for many rural families. We urge the Chancellor to help the rural economy get back on its feet and to cut fuel duty in his forthcoming Budget.
– Countryside Alliance executive chairman Barney White-Spunner