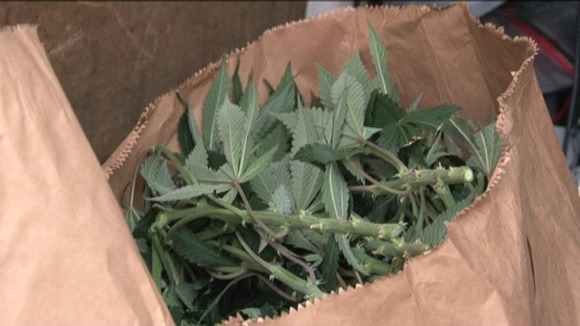 Police were called when the landlord of an industrial unit in Linton found 1,500 plants over two floors on Monday 5th March.
Factories like this are common; criminals turn ordinary buildings into cannabis farms, installing lighting and ventilation systems on an industrial scale, often bypassing electricity metres. The 'farmers' even live on site.
Electrical engineers had to be called in to the unit in Linton to make the building safe before the police could move in.
"The damage is pretty extensive, the ceiling has been cut away for the ventilation pipes and all the wiring that has gone in has been quite dangerous. That has left quite a mess for the owner unfortunately."
– Sergeant Mark Williams, Cambridgeshire Police

There has been no sign of the tenants, and the landlord faces an expensive bill repairing the damage.

Police know that there will be more sites like this around. The unit in Linton was only used to grow the drugs, there will be a facility somewhere nearby to prepare the drugs ready to sell.

Forensic officers are now testing the plants to try and track down those responsible. No arrests have been made so far.