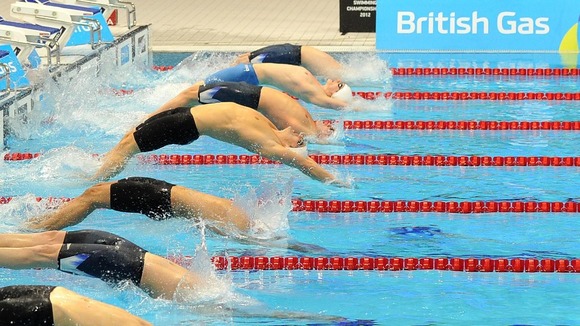 Suffolk swimmer ChrisWalker-Hebborn hasn't yet made Team GB's swimming team for the Olympics,despite setting a personal best time at the National trials.
The 21 year old from Bury St Edmunds came secondin the Men's 100 metres backstroke final at the British Gas NationalChampionships.
Walker-Hebborn's time of 54.46 seconds was alifetime best, but outside the qualifying standard. He has another chance to bookhis place in the Men's 200 metres backstroke later this week.
I've got to take some confidence from that.54.00 seconds is a little bit tough for me. This was just to see where I'm at,to have a go.

The qualification for the 200 backstroke is moremy style than the 100, so I look forward to it'.
– Chris Walker-Hebborn