Anglia Sport
Stevenage bid for cup giant-killing in Tottenham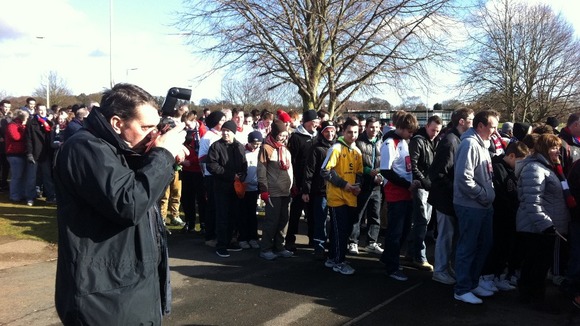 Stevenage will have 4,000 fans cheering them on for their FA Cup 5th round replay at Premier League Tottenham on Wednesday evening. The League One promotion chasers have a second chance to knock out their top flight opponents, having drawn at the Lamex Stadium in February. And they're relishing the opportunity to play at a full house at White Hart Lane.
Boro manager Gary Smith said "It's a wonderful reward for what I thought was a terrific display in the first game. I's going to be a terrific occasion, a wonderful experience".
It'll be a special night for two Boro players. Goalkeeper Chris Day started his career at Tottenham, as did defender Ronnie Henry. The is the grandson of former player Ron Henry, who featured in the famous Spurs 'double' winning side of 1961.
We've seen plenty of upsets, and of course this would be probably one of the biggest upsets in cup history if we can pull it off. But we're in it, and we have an opportunity. And the guys will be, while they've got a fighting chance, fully trying to take advantage of it'.
– Gary Smith, Stevenage manager.
If our players turn up expecting an easy night, they're going to come unstuck. We know just how tough these games can be. Over the years we've been involved in them enough times to know that they're going to be'.
– Harry Redknapp, Tottenham Hotspur manager