An explosion that flattened a bungalow in the Fens is being blamed on metal thieves who had stolen copper gas pipes from the property. Police say it was sheer luck that no-one was killed or seriously injured in the blast at Leverington near Wisbech.
Crews were called to the semi-detached bungalow at 01:05 GMT.The property, which was found to be empty, was completely destroyed in the explosion. Crews from Wisbech and March were able to prevent the fire spreading to the adjoining bungalow.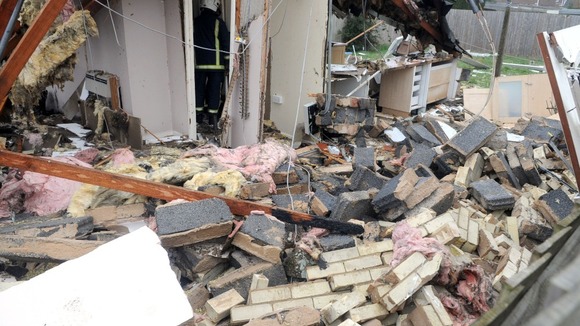 "Damaging or stealing gas pipes is extremely dangerous and can put lives at risk, as this incident shows.

If you are leaving a property vacant it is a good idea if possible to isolate the gas and electrics as this will reduce the risk of this sort of thing occurring."
– Mark Bennet-Tighe, Cambridgeshire Fire