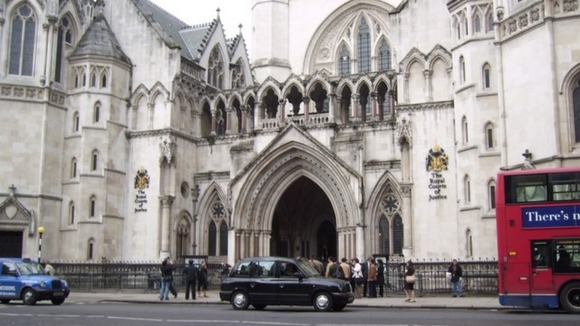 The servicemen say their health was damaged by radiation from nuclear weapons testing in the 1950s.
It took place in Australia, on Christmas Island and in the Pacific Ocean between 1952 and 1958. They say they've suffered cancer, skin defects and fertility problems as a result.
The veterans have been fighting to be allowed to ask for compensation for about two years. Today at the Supreme Court they were told they can't seek damages from the Ministry of Defence over the testing. An earlier legal ruling means some of them will be able to proceed with the claims.
The Ministry of Defence has acknowledged "a debt of gratitude", but denies negligence.
A spokesman said :
"The Ministry of Defence recognises the debt of gratitude we have to the servicemen who took part in the nuclear tests. They were important tests that helped to keep this nation secure at a difficult time in terms of nuclear technology.

"The Supreme Court ruled today in favour of the MOD that the claims brought by Nuclear Test Veterans were time barred and declined to allow the claims to proceed under the statutory discretion.

"Perhaps of greater significance is that all the Justices recognised that the veterans would face great difficulty proving a causal link between illnesses suffered and attendance at the tests. The Supreme Court described the claims as having no reasonable prospect of success and that they were doomed to fail.

"Lord Brown said 'These appeals now provide the court with the opportunity…once and for all, to end the false hopes on which these claims have so far rested'. Where individual veterans are able to produce reliable evidence to raise a reasonable doubt that their illness is related to their service, they may be entitled to a War Pension."
– Spokesman, The Ministry of Defence