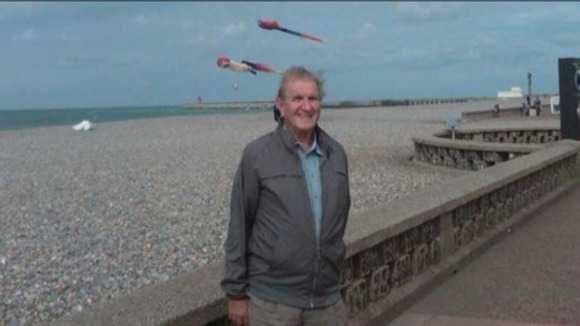 Mr Thomas was found dead at his home in Ely Road, Chittering, on the 18th December. It is believed he was killed between 9.30pm and 10.30pm the previous night during a botched burglary.
His Rover 75 estate, registration BJ51 CJV was stolen and three distinctive watches were found to be missing from his home along with a leather horseshoe wallet. The car was only capable of slow speeds and was later abandoned in Church Lane in Milton.
A 22-year-old man and a 21-year-old woman remain on bail in connection with the investigation.
Detective Chief Inspector George Barr is appealing for fresh information, three months on from the murder of Mr Thomas.
"I would ask people to think back to the evening of Saturday, December 18 and try to remember if they saw anything suspicious in that area.

"It was the weekend before Christmas and people are likely to have been heading out to parties or to meet up with friends. The roads would have been quite busy and this slow-moving car would have stood out.

"I would urge people to think back, did you overtake that car? Did you see who the occupants were? Or did you see it being left in Milton? Where did those occupants go after leaving the car?

"You may have remembered watching the final of Strictly Come Dancing which was on television that evening, before heading out to visit friends, or to a pub. Did you drive down the A10 between Chittering and Milton? Did you see anything suspicious?

"Any information, no matter how trivial or insignificant it may seem, could be vital in solving this murder and bringing those responsible to justice."
– Detective Chief Inspector George Barr, Cambridgeshire police