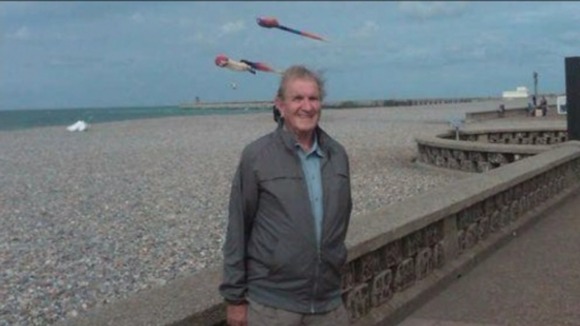 Llywelyn Thomas was found dead at his home in Ely Road in Chittering on Sunday, December 18. Police believe he was killed during a botched burglary.
The 76-year-old retired farmer had moved to the town with his late wife so that they could be closer to their son, Richard.
50-year-old Richard paid tribute to his father and appealed for people to come forward with information about his killing.
"Every day he would go to my farm in Waterbeach where he'd tinker around with the old cars and machinery and chat to local farmers about what they were growing and whether it had been a good season. He loved going to the farm and it gave him a reason to get up every morning, it made him feel worthwhile and gave him a purpose.

"I will miss him a lot, not only was he my dad, but we had such great times together as we shared similar interests.

"His death has devastated us all and we are desperate for whoever is responsible to be brought to justice.

"If anyone has any information, please call police so we can have some closure to this terrible tragedy."
– Llywelyn Thomas' son Richard

Police continue to appeal for information about the murder, and in particular three distinctive watches which were taken from his home along with a wallet.

Detectives also want to speak to anyone who saw Mr Thomas' silver Rover 75 estate, registration BJ51 CJV, which was also stolen during the burglary between 9.30pm and 10.30pm on the night he was killed. The car was later found dumped in Church Lane in Milton.