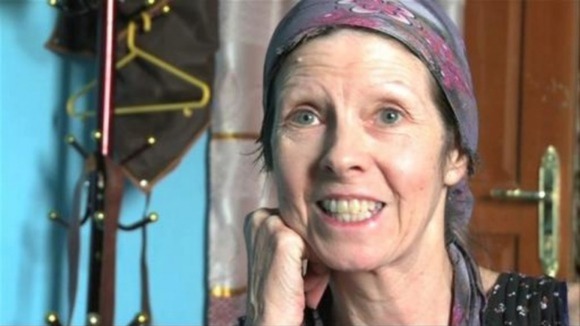 Judith Tebbutt from Bishop's Stortford in Hertfordshire has been freed by her captors, seven months after she was kidnapped from a beach in Kenya.
During the raid her husband David was killed.
She was taken in September last year while staying at the Kiwayu Safari Village near the Kenya Somali border.
Click here for the full story and the ITV News exclusive first television interview
"I'm very relieved to have been released. Seven months is a long time and under the circumstances, with my husband passing away, made it harder.

I'm looking forward to seeing my son who successfully secured my release, I don't know how he did it, but he did."
– JUDITH TEBBBUTT ON HER RELEASE

It is understood that her family paid a ransom for her release and it is believed that she is on her way to Nairobi in Kenya.