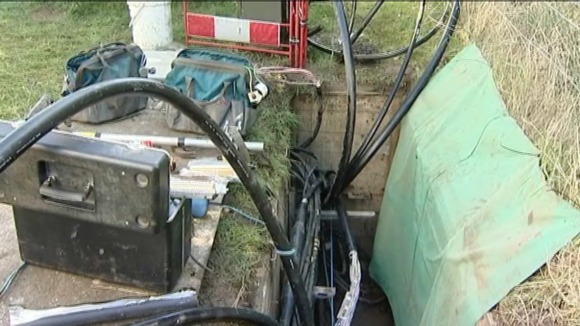 More than £500,000 worth of stolen metals have been seized by officers across theEast in a joint operation involving our ports. Operation Chisel began atthe end of January to target metal theft in the region.
Containers were intercepted at Felixstowe port as well as Harwich and others across thecountry, as items were about to be shipped to West Africa, China, India and Northern Cyprus.
They seized over 500 liquid propane gas cylinders, cars, caravans and a large quantityof cable. Officers said it was clearly the work of serious and organised crime groups using this as a way to fund organised crime.
"Previous operations we've been running at the port, we've found more whole vehicles butwhat we've found on this occasion is vehicles that have been stolen and withina few days chopped up into parts and sent overseas so you've got to be inorganised groups to be able to sort that out so quickly."
– Detective Inspector Gary Brotherhood, Eastern Region Special Operation Unit

The police worked with the Border Force using intelligence on international smuggling to support the operation. The evidence collected over the past couple of months will now help officers make arrests.