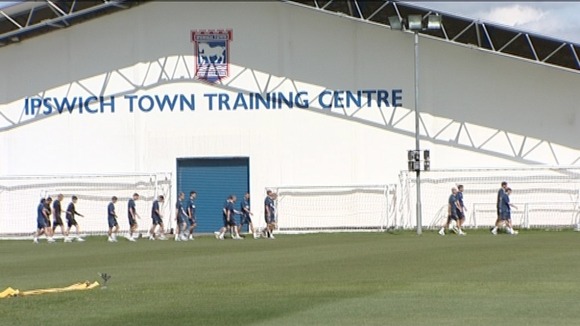 Ipswich Town say it's committed to increasing its investment in youth development - but not at the highest category available under a scheme driven by the Premier League.
The Elite Player Performance Plan is a long term strategy to take youth development to another level. As part of the strategy clubs will have their academies graded from Category One to Four. These will be independently audited.
Ipswich is to apply for Category Two status for their Academy, despite fans calling forCategory One. Members of the Ipswich Independent Supporters Trust recently delivered a 5,000 signature to the club's Chief Executive, Simon Clegg. It fears the lower category would lead to bigger clubs or those with higher ranked academies poaching top talent produced by Ipswich.
But Clegg said they will aspire to Category One if and when they reach the Premier League, and doing so now is not feasible.
"I know a lot of people signed that petition with their heart because of the track record of the academy.

"But we have to do the right thing going forward. I've always madeit clear that I'm going to be financially responsible in terms of the runningof this football club, and what we've had to do with the money we had availableis get the right balance between the level of youth development and obviouslythe aspirations that we've got for the first team."
– Simon Clegg, Chief Executive

Clubs aiming for Category One status face a minimum spend of £2.35million to meet the requirements, while its £960,000 for Category Two, although Clegg said they would be investing much more.
"It's less for Category Two but it will still require additional investment from this football club to provide the necessary facilities and staffing to reach Category Two status.

I'm still confident that people within our natural, geographical catchment area will still come to Ipswich andwe will be able to demonstrate, as we have over many years, that people will begiven the opportunity of first team football here from a very young age if they're good enough."
– Simon Clegg, Chief Executive