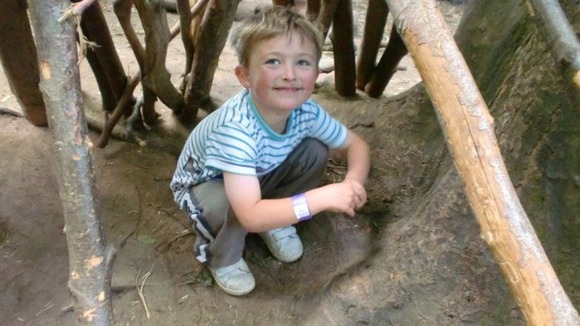 The National Trust has launched a new campaign to encourage sofa-bound children to take up outdoor activities.
The Trust say the campaign, 50 things to do before you're 11¾, is a response to a report a report it commissioned which revealed fewer than one in ten children regularly play in wild places.
The Trust said compared to almost half a generation ago, a third have never climbed a tree and one in ten can't ride a bike.
To help kick-start the campaign the Trust has formed a group of rangers who will share their expert tips and passion on enjoying outdoor adventures.
"We're hoping that the nation's children will embrace our 50 things campaign, it's a great way to encourage more families to enjoy adventures outdoors and our free weekend is the perfect opportunity tovisit.

"With heaps of enthusiasm for the outdoors, our staff and volunteers area fantastic bunch just waiting to encourage kids to tick off the 50 things. The question is, will your family be up for the challenge?"
– Justin Scully, National Trust in the East of England

Here are the list of 50 things to dobefore you're 11¾:
1. Climb a tree
2. Roll down a really big hill
3. Camp out in the wild
4. Build a den
5. Skim a stone
6. Run around in the rain
7. Fly a kite
8. Catch a fish with a net
9. Eat an apple straight from a tree
10. Play conkers
11. Throw some snow
12. Hunt for treasure on the beach
13. Make a mud pie
14. Dam a stream
15. Go sledging
16. Bury someone in the sand
17. Set up a snail race
18. Balance on a fallen tree
19. Swing on a rope swing
20. Make a mud slide
21. Eat blackberries growing in the wild
22. Take a look inside a tree
23. Visit an island
24. Feel like you're flying in the wind
25. Make a grass trumpet
26. Hunt for fossils and bones
27. Watch the sun wake up
28. Climb a huge hill
29. Get behind a waterfall
30. Feed a bird from your hand
31. Hunt for bugs
32. Find some frogspawn
33. Catch a butterfly in a net
34. Track wild animals
35. Discover what's in a pond
36. Call an owl
37. Check out the crazy creatures in a rock pool
38. Bring up a butterfly
39. Catch a crab
40. Go on a nature walk at night
41. Plant it, grow it, eat it
42. Go wild swimming
43. Go rafting
44. Light a fire without matches
45. Find your way with a map and compass
46. Try bouldering
47. Cook on a campfire
48. Try abseiling
49. Find a geocache
50. Canoe down a river