Anglia Sport
Peterborough gymnast expects Olympic tensions to rise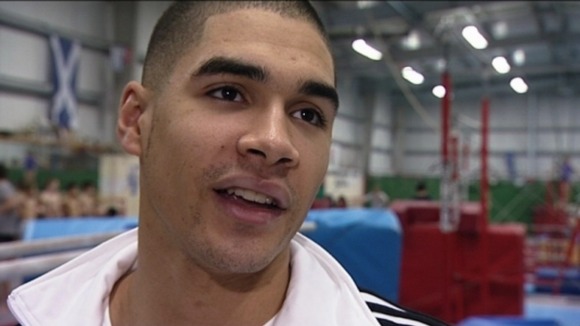 Gymnast Louis Smith says he's prepared for some "name-calling" among Great Britain's men's gymnastics team as tensions rise ahead of selection for the London 2012 Olympics.
The 22-year-old, who's from Peterborough, has had a successful year so far taking silver at the World Cup in China in April 2012 despite competing with a broken finger. But he still has work to do to secure a place at the London Olympics.
Smith, a UPS London 2012 ambassador, said:
"The spirit is good, everyone gets on well... But we've got 13 boys all competing for a team which holds five people. Closer to the time there's going to be a lot of feelings flying around and name-calling and there's going to be a lot of grittiness going to go down but everyone gets on well."
– Gymnast Louis Smith

Smith has described the European Championships in Montpellier in May as a "stepping stone", which he'll use to test his new routine and try to rattle competitors who he could come up against at the Olympics.