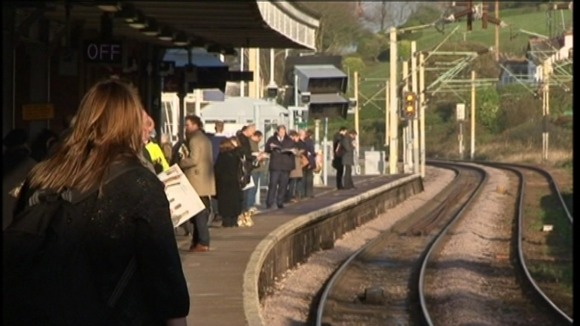 Essex rail company c2c are offering free journeys to and from job interviews.
The scheme has been running for several years, but the company say they are keen to get more people using it.
Unemployed people can use up to six free tickets, and a season ticket with up to two months free once they have found work. In February 2012 100 people took part, costing c2c about £13,000.
"We hope that it'll mean that some people who couldn't afford to get to interviews or afford to travel to work will now be able to do that. There are lots of jobs around and lots of people looking for work and we'd like to do what we can to help people get to those jobs."
– Julian Drury, Managing Director of c2c

c2c freely admit that it is a chance for them to gain new customers, but the MP for Basildon and Billericay John Baron thinks it is also positive for the local community.
"If you think about it when you kick off in life, your first job perhaps or even just going for a job interview that's a few miles away, train travel can put you off and you may be missing out on a fantastic opportunity and that's what this scheme hopes to put right."
– John Baron MP, Con

Philip Dickinson is one of thousands who have benefited from the Job Start scheme. He travels from Chalkwell station near Southend to London where he is a trainee recruitment consultant.
"It would've been a real struggle to be where I am. It would've taken a lot of difficult conversations perhaps with the bank, or my employer or my family and it would've been no guarantee that I would've been able to afford to come here."
– Phillip Dickinson