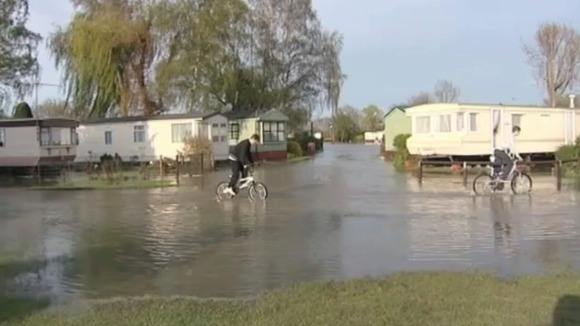 A caravan holiday park in Northampton is being evacuated over concerns that overnight rain could cause flash flooding. Guests and caravan owners at Billing Aquadrome in Great Billing, Northampton, are being moved to alternative accommodation after the Environment Agency issued a severe flood warning.
Guests and residents who are unable to return home or stay with family and friends are being offered accommodation at Lings Forum Leisure Centre, where volunteer staff from Northamptonshire County Council are co-ordinating the emergency shelter. A leisure centre manager has told Anglia that 100 people have already been evacuated and they've been told to prepare for up to 500 more evacuees.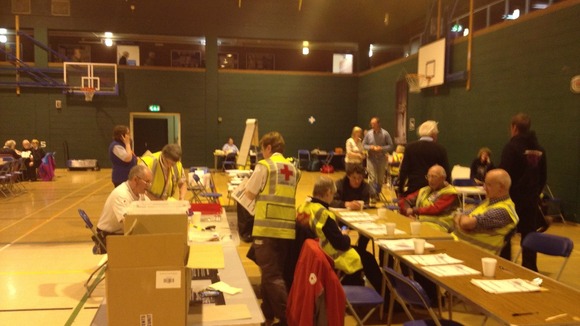 A statement on Billing Aquadrome website said:
"The Environment Agency (EA) have issued a severe flood warning for this evening.

"EA officers have visited Billing Aquadrome today and instructed that the park is evacuated as a precautionary measure to ensure the safety of holiday guests and holiday home owners.

"They are providing alternative accommodation and staff are currently advising owners and visitors how to get there safely.

"Holiday guests are advised that they will be able to transfer their booking to an alternative date if required."
– Billing Aquadrome website

Inspector Sarah Johnson, of Northamptonshire Police, said:
"We are working with the site managers and partner agencies, and have reached the decision to evacuate due to the heavy rain anticipated overnight.

"This early precautionary measure is being taken to protect the public and ensure the safety of residents and the local community.

"We have a police presence at both sites to offer reassurance and support to members of the public, and will also have dedicated patrols in both areas overnight.

"The position will be kept under constant review and regular updates will be provided to residents."
– Insp Sarah Johnson, Northamptonshire Police